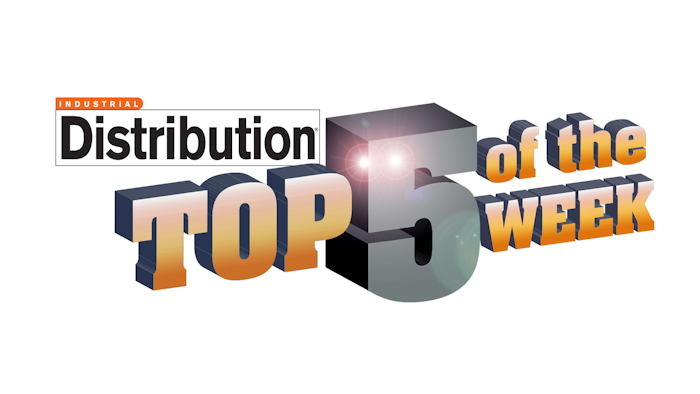 Paul Reilly returned to ID's Top 5 this week, while news on Amazon and Grainger expectedly were top items as well. Meanwhile, the industry lost a well-known veteran with the passing of Industrial Sales & Marketing owner Jerry Hilf.
Here's this week's Top 5
7 Tips to Schedule More Sales Appointments: Buyers often value their time more than their money. Here, Paul Reilly discusses making your sales meeting valuable enough to make it worth the customer's time.
Reports - Delivery Acquisition Will Help Amazon Take On UPS, FedEx: Amazon is reportedly poised to take over French delivery company Colis Privé as the latest step in Amazon's drive to handle its own shipping instead of relying on 3PLs. An announcement from Amazon is expected at some point during Q1.
Jack Keough - Where Is U.S. Manufacturing Headed?: ID contributing editor Jack Keough examines Apple CEO Tim Cook's recent comments on why many of the company's products are made overseas, and correlates them to issues facing U.S. industrial distributors and manufacturers.
Report - Grainger To Begin Closing Green Bay Distribution Center In March: The news follows a report in October from that Grainger confirmed plans to relocate its warehousing and distribution operations from its Green Bay subsidiary – Imperial Supplies – to its large facility in Janesville, near the Wisconsin/Illinois border.
Industrial Sales & Marketing Owner Jerry Hilf Passes At 59: A well-known veteran of the industry, Jerry Hilf passed away on Jan. 9, having established ISM 9 years ago. He previously held executive positions with Abrasives Solutions Group, Garryson Corp., and Anderson Brush-Wilton Corp.