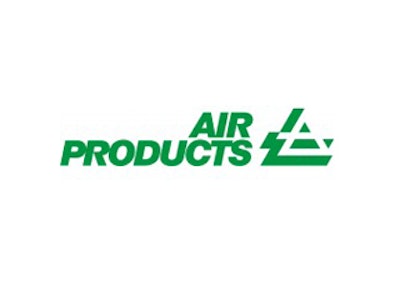 Lehigh Valley, PA - Air Products' Board of Directors announced that Seifi Ghasemi has been named its new chairman, president and chief executive officer, effective July 1. Mr. Ghasemi is currently a director of the company, and chairman and chief executive officer of Rockwood Holdings, Inc. Ghasemi succeeds John E. McGlade who will continue to serve in his current role through June 30 and then retire.


Ghasemi, who was appointed to the Board of Air Products in September 2013, is an accomplished global business leader who brings an ideal combination of financial and operational acumen, significant experience overseeing an international portfolio, and expertise in the industrial gases, specialty chemicals and advanced materials industries. Since 2001, he has served as chairman and chief executive officer of Rockwood Holdings, a global leader in inorganic specialty chemicals and advanced materials. Prior to joining Rockwood, Ghasemi held a number of leadership positions at global industrial companies, including chairman and chief executive officer of GKN Sinter Metals, Inc., and in a variety of senior roles with The BOC Group, which is now part of Linde AG.

"Seifi is a highly respected and dynamic leader with a strong track record of delivering superior shareholder returns and financial performance. Air Products has benefited greatly from his insights and guidance on the Board, and we are pleased that his significant skills will continue to benefit Air Products' employees, shareholders, customers and communities as he works to accelerate the momentum in our business," said Evert Henkes, presiding director of the Air Products Board. Henkes added that the Board also wishes to thank and recognize John McGlade for almost 40 years of service to Air Products and the leadership he has demonstrated during that time.

"Air Products is a unique, global business with leading market positions in key regions and a well-balanced geographic footprint. I am excited by the many significant growth opportunities that lie ahead, driven by energy, environmental and emerging markets. The opportunity to advance this great company and improve returns is a tremendous privilege. I look forward to working with all stakeholders to take Air Products forward," said Ghasemi.

Seifi Ghasemi has extensive international experience and significant knowledge of corporate governance, portfolio management, strategic planning, talent management and international operations. Prior to Rockwood Holdings, he was with GKN plc, a UK-based global industrial company where he served in various leadership positions, including chairman and CEO of GKN Sinter Metals and as a director of the Main Board. His industry experience includes nearly 20 years with The BOC Group, a global industrial gas company now part of Linde AG, where he held various senior positions including President of BOC Gases, Americas, and was a member of the BOC Group Board of Directors. Mr. Ghasemi currently serves on the Board of Directors of EnerSys, the largest industrial battery manufacturer in the world, and is Chairman of the Supervisory Board of Chemetall GmbH, a global manufacturer and developer of specialty chemicals. He holds an M.S. in Mechanical Engineering from Stanford University and received his undergraduate degree from Abadan Institute of Technology.