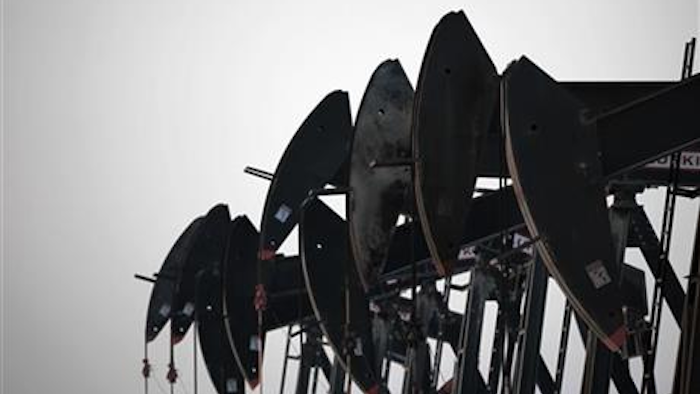 Oil prices rose Wednesday after China reported a slight improvement in economic growth for the second quarter that allayed fears its slowdown was continuing.
By early afternoon in Europe, benchmark U.S. crude for August delivery was up 87 cents at $100.83 a barrel in electronic trading on the New York Mercantile Exchange. On Tuesday, the Nymex contract fell 95 cents to $99.96.
Brent crude, a benchmark for international oils, gained 64 cents to $107.52 on the ICE exchange in London.
Prices have fallen in recent weeks as Libya neared an increase in production and after worries about supply disruptions from Iraq faded. But stronger economic growth in China, the world's top oil importer, could increase its demand for crude.
China's growth rose to 7.5 percent in the April-June quarter from 7.4 percent in the first quarter, suggesting that the government's mini-stimulus measures had a positive effect.
"We believe that the market was somewhat overhasty in pricing out the risk premium due to the fighting in Iraq and the uncertainties over the Libyan oil supply," said analysts at Commerzbank in Frankfurt in a note to clients. "After all, these risks have by no means gone away."
Oil prices were also supported by a report from the American Petroleum Institute showing a fall of 4.8 million barrels of U.S. crude stockpiles last week, well above expectations for a fall of 3 million barrels as expected by a survey of analysts by Platts, the energy information arm of McGraw-Hill Cos.
The report from the Energy Department's Energy Information Administration — the market benchmark — will be out on Wednesday.