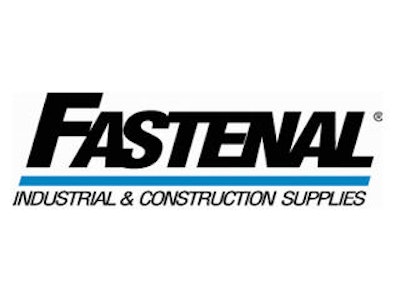 WINONA, Minn. — Fastenal, ranked 12th on Industrial Distribution's 2014 Big 50 List, announced Wednesday that it has acquired certain assets of Av-Tech Industries, a wholesale distributor of aerospace fasteners, electronic components, and miscellaneous aircraft parts.
"We feel there is a strong opportunity for our company to continue to grow within the aerospace market," Fastenal President Lee Hein said. "Av-Tech Industries will be a great asset in that mission and a great fit for the Fastenal team, sharing the same core values, commitment to quality, and culture of customer service."
"I am extremely excited about Av-Tech Industries and our employees moving forward with Fastenal," added Allen Avery, President of Av-Tech Industries. "This union will help us grow and better serve our customers, while maintaining the excellent quality and service our customers expect."
Av-Tech Industries, founded in 1987 in Arlington, TX, specializes in the sourcing, distribution, and fulfillment of off-the-shelf and hard to find products. The company services a wide range of customers in a variety of industries, including aerospace, aviation, aircraft repair, air conditioning, automotive, window manufacturing, and other commercial concerns. Av-Tech Industries serves as a quality supplier of military, commercial, and aerospace hardware, electronic components, and miscellaneous aircraft parts.
Fastenal sells different types of industrial and construction supplies in categories ofacross a broad field of products. It operates nearly 2,700 stores spanning all 50 states and 20-plus nations.