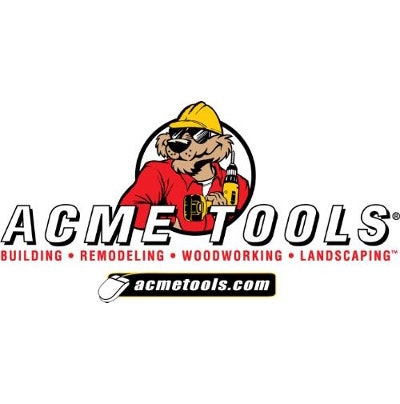 GRAND FORKS, N.D. — Acme Tools, a leading authorized online retailer of tools and equipment, announced Monday the start of business operations at its new distribution center in Grand Forks, N.D., in support of its growing Internet sales division.
Acme Tools built the new 40,000-square-foot facility on a 9-acre site in the Grand Forks Business Park located adjacent to and west of Interstate 29. Acme Tools was the first company to purchase land in the business park.
Designed to optimize the fulfillment process, the new distribution center opened with 20 Acme Tools employees and employment is projected to double in five years. The Grand Forks Business Park location also provides for future expansion to accommodate additional growth.
"The online marketplace continues to record rapid year-over-year growth rates," said Steve Kuhlman, vice president of corporate operations for Acme Tools. "Completion of the new distribution center centralizes our Internet sales operation and increases fulfillment efficiency, which will benefit our Web customers and retail operations who expect timely order processing and fast, on-time delivery from Acme Tools."
The new Acme Tools Distribution Center features increased exterior surface space for trucks delivering products and loading outbound shipments, and increased interior space for inventory and staging areas providing more efficient receiving and shipping operations. A new high performance precision conveyor system, packing stations and mobile radio frequency technology maximizes product transfer and order fulfillment.
"Acme Tools continues to offer e-retailing's finest assortment of tools, equipment and accessories in the industry," said Paul Kuhlman, vice president of merchandise operations and marketing for Acme Tools. "Acme Tools will continue to invest in e-commerce technology and mobile technologies that guarantee response time performance and maximum site availability with excellent consistency for our customers."
Since its relaunch in 2010 as AcmeTools.com, built on IBM WebSphere Commerce, Acme Tools has set the e-commerce standard for customer service and shopping experience for online retailers of tools and equipment. ResellerRatings.com, the leading merchant review platform, ranks Acme Tools the best rated online merchant of tools and equipment based on consumer reviews. AcmeTools.com is the only tool and equipment website supplying extensive product specifications on more than 25,000 products and providing the exclusive option of shopping by trade, category, or brand.
Founded in Grand Forks in 1948, Acme Tools has more than 65 years of industry experience and today is a multi-channel, premier retailer of tools and equipment with some of the largest showrooms in the country. The company stocks over 180,000 products from 3,500 manufacturers. Acme Tools has 10 retail stores in North Dakota, Minnesota, and Iowa.
Acme Tools serves the building, remodeling, woodworking and landscaping needs of contractors, woodworkers and do-it-yourselfers.