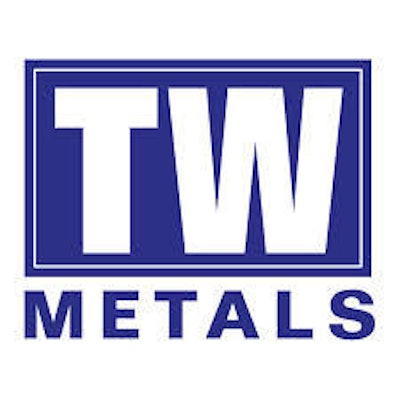 TW Metals has launched a new retail website, www.TWMetalsDirect.com. TW's large inventories of tubing, pipe and bar in stainless, aluminum, and carbon alloys are now available online, 24/7, providing fast access to thousands of specialty metals items supporting dozens of industries including aerospace, distribution, food equipment, machine shops, and fabricators. Orders will ship in 24 hours Monday through Friday via UPS or FEDEX. Customer service representatives and live chat are available for pricing on large quantities or custom cut orders. No sign on or password required to compare prices on items or to buy. Major credit cards and PayPal are accepted as forms of payment.
TW Metal's main site, www.TWMetals.com, has complete industry data and product support is available and is linked to TWMetalsDirect.
TW Metals is a specialty metal distributor with over 30 facilities worldwide. The company offers a broad range of products and services, including extrusions, fittings, pipe, tube, rod/bar, sheet and plate in stainless, aluminum, nickel, titanium, alloy, and carbon steel. TW Metals was formed in 1998 through the merger of Tubesales (founded in 1946) and Williams and Company (founded in 1907). For further information, visit www.twmetals.com.