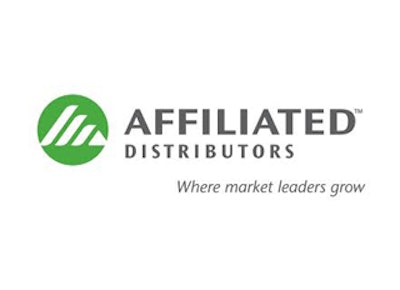 WAYNE, PA — Affiliated Distributors (AD), the largest industrial and construction products buying and marketing group in North America, reported 8 percent growth across all AD Divisions in the third quarter. Total sales for the first three quarters of the year were $23 Billion. All AD Divisions are projected to accomplish another record breaking year in 2014 by exceeding $30 billion in sales.
By Division, AD Member third quarter sales grew as follows: U.S. Electrical up 13 percent; Canadian Electrical up 14 percent, Industrial up 2 percent; Plumbing up 13 percent; PVF was flat in a down market, HVAC up 7 percent; and Building Materials up 18 percent year over year.
"AD continues to operate efficiently by leveraging our economies of scale and utilizing our advanced treasury function," stated Bill Weisberg, AD's Chairman and CEO. "The investment we earn, in spite of the current short-term interest rate environment, not only covers all of the organization expenses, it enables us to invest in innovative programs and services to help AD Independent Market Leaders fight the battles of today and tomorrow."
In the first three quarters of 2014, AD Members hired 2,221 new employees, opened over 71 new locations and made 15 acquisitions.
AD provides independent distributors and manufacturers of construction and industrial products with support and resources that accelerate growth. AD's 540+ plus independently owned members span seven industries and three countries with annual sales in excess of $30 Billion. For more information visit: www.ADHQ.com