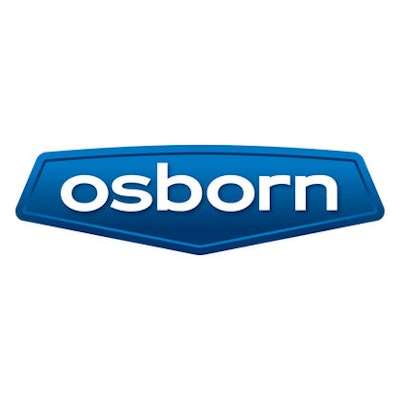 RICHMOND, IN — Osborn, a global supplier of industrial brushes, polishing compounds, and buffs, recently moved its North American headquarters to Richmond, Indiana.
In 2004, the company first opened operations in Richmond, a location which expanded several times and grew to employ more than 200 people. At its new headquarters, Osborn expects to create more than 30 new jobs. Along with its current 180,000-square-foot Richmond facility, Osborn plans to construct a 7,400-square-foot addition in late 2015.
"By having all departments in one place, we at Osborn can achieve greater collaboration," said Mark C. Johnson, vice president of sales and marketing at Osborn. "For our customers, this move allows our sales, marketing and customer service teams to be conveniently located in the same facility as our engineers and other team members, which will lead to faster customer solutions and new innovations."
The unification of all departments at the new headquarters will also allow Osborn to increase the frequency of distributor and end-user training at the Richmond facility.
Osborn's relocation is a part of a growing trend of businesses expanding into Indiana. The state's central location and abundance of skilled laborers made Richmond a strong hub for Osborn's manufacturing presence in the Midwest.
"Indiana has developed into a booming home for business," said Governor Mike Pence. "Companies choose to grow here—and in the case of Osborn, move their headquarters here—because the Hoosier State offers the affordable business climate and skilled workforce they need to thrive. The future is bright for both Osborn and Indiana, the state that works."