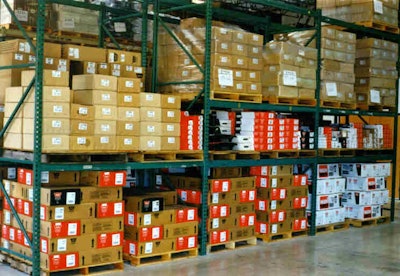 WASHINGTON (AP) — Prices for the producers of goods and services rose modestly in June, a sign that broader inflation is being kept in check. But an outbreak of avian influenza caused the cost of eggs to nearly double, as prices soared at the fastest pace ever recorded.
The Labor Department said Wednesday that its producer price index increased 0.4 percent in June. Inflation remains tame as producer prices have fallen 0.7 percent over the past 12 months due to lower oil and gasoline costs. Wholesale gas prices rose 4.3 percent last month but are down 30.3 percent from a year ago.
Chicken egg prices jumped 84.5 percent last month, the largest increase recorded since the government began tracking producer costs in 1937. More than 49 million chickens and turkeys died or were euthanized in 15 states this spring as the flu virus spread from the Pacific Northwest into Midwest farms.
Core prices, which exclude energy and food, rose 0.3 percent in June.
Relatively cheap oil has limited inflation across much of the U.S. economy. The cost of Brent crude oil in the markets barely budged for much of June, after climbing at the start of May to nearly $68 a barrel.
Gasoline prices have stayed relatively flat so far in July, dropping to a national average of $2.78 a gallon from $2.80 a month ago, according to AAA. Average retail gas prices have fallen nearly 23 percent over the past 12 months.
Federal Reserve officials are monitoring measures of inflation as they weigh whether to raise a key short-term interest rate. They have kept the federal funds rate at a record low near zero for more than six years, making it cheaper to borrow, spend and invest in ways that aid economic growth.
Fed officials have said they want to be "reasonably confident" that inflation is headed toward their 2 percent target, which would signal a stronger economy.
The Fed will meet for two days starting July 28 to consider interest rates. Still, most private economists believe that September will be the earliest that they will hike rates.
Analysts say the Fed wants assurance that the economy is strong enough to raise rates without disrupting growth. But even once the Fed starts raising rates, Fed Chair Janet Yellen and other officials have said that any increases will be gradual.