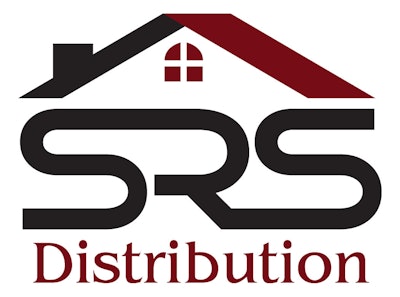 MCKINNEY, TX — SRS Distribution announced Wednesday that is has opened a new location in Provo, UT under the Roofline Supply & Delivery name. The location will service the southern Wasatch Front and Utah County working closely with Roofline's existing location in Salt Lake City. SRS has also opened a new location in Pittsburgh, PA, which marks the first expansion of the B&L Wholesale Supply platform under SRS' ownership. Finally, SRS has announced the opening of a new location in Little Rock, AR under the Southern Shingles name.
The Provo location will be led by Eric Thomas, a 25+ year industry veteran who has served in various sales and managerial roles, including Operations Manager, Outside Sales Representative, and Logistics Manager. This location will be the 24th branch in the Roofline family, and Eric will report directly to Cory Garrison, the Area Vice President for the Southwest region. The Pittsburgh location will be led by Jason Koehler, who joins SRS with 12+ years of industry experience, serving in various roles, including Branch Manager and Outside Sales Representative. Jason will report directly to Roger Stark, District Manager, and Art Finocchario, Vice President of B&L Wholesale Supply. The Little Rock location will be led by Nick Clayton, a 14+ year industry veteran who has served in various roles including Branch Manager and Operations Manager. Nick will report directly to Troy Baker, the Area Vice President for the Central region.
Dan Tinker, President and Chief Operating Officer of SRS Distribution, commented, "The new locations in Provo, Pittsburgh, and Little Rock represent our 8th, 9th, and 10th greenfield openings this year. The opening of these three new locations will provide many new career and development opportunities for our employees. We look forward to continued growth and expanded geographic coverage in Utah, Pennsylvania, and Arkansas as we strategically build upon the heritage and strength of the SRS family of brands."
Headquartered in McKinney, TX, SRS is a roofing distribution holding company that with the addition of new locations in Provo, Pittsburgh, and Little Rock will include 152 locations in 38 states operating under the names: Suncoast Roofers Supply (FL), Southern Shingles (TX/OK/LA/AR), SRS Roofing Supply (AL/MS), Rowe Supply (GA/SC), Atlanta Roofing Supply (GA), Cannon Supply (SC), Columbia Wholesale (SC), Midwest Roofing Supply (IL/MN/IA/OH/MI/IN), D.J. Roofing Supply (KS/MO), Gary-Hobart Roofing Supply (IN), River City Wholesale (KY), Superior Distribution (TN/MD/VA/NC/SC), Shake & Shingle Supply (CO/KS/MO/IL/NE), Roofline Supply (OR/WA/CA/UT/AZ/ID/HI), Stoneway (WA), Pace Supply (PA/NJ), Heritage Wholesalers (MA/NH/CT), Myles F. Kelly (NJ/NY), Sierra Roofing Supply (NV), Commercial Distribution Specialists (TX), B&L Wholesale Supply (NY/PA) and Advanced Building Products (LA/AL/OK). SRS is a portfolio company of Berkshire Partners LLC.