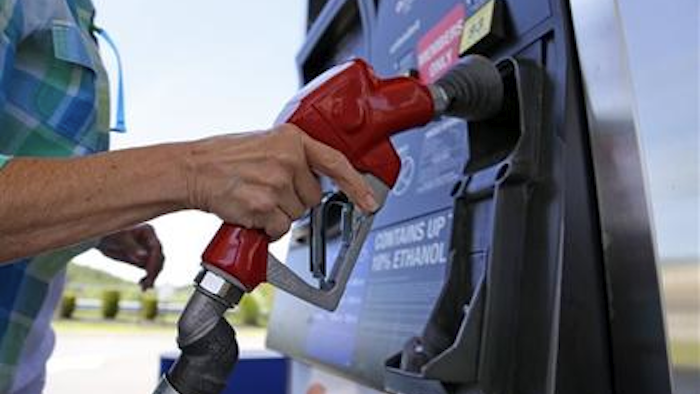 GAITHERSBURG, MD — Americans hitting the road this weekend stand to see the cheapest Labor Day prices at the pump in over a decade, leading to huge savings – $1.4 billion – over the four day weekend.
"August gasoline prices plummeted by 18 cents per gallon, the greatest decrease since 2008, and as a result we have a national average that's 99 cents lower than a year ago ($2.44 versus $3.43). I'm sure motorists will have plenty of company on the nation's thoroughfares this weekend," said Patrick DeHaan, senior petroleum analyst for GasBuddy.com.
While motorists enjoy the cheapest Labor Day prices in over a decade, GasBuddy currently identifies as many as 19 states where at least one retail outlet is already selling gas below $2, while South Carolina is the lone state to see an average under that level: $1.995/gal. Nationally, gas prices stand some 21 cents below where they were just a month ago.
This weekend, GasBuddy analysts predict nearly 70 percent of the nation's gas stations to be priced at under $2.50/gallon compared to 0 percent last year (currently 65.9 percent). A fact that may shock motorists: over the last 14 Labor Day weekends, the holiday itself had the lowest average: $2.744/gallon, while it was $2.75 for Sunday and $2.751 for Saturday and Friday.
Motorists in the south will spend the least, with 68.4 percent of stations in South Carolina at $1.99 or less. Other states that saw plenty of sub $2/gal gasoline: Alabama: 44.4 percent, Mississippi: 40.1 percent, Tennessee: 21.4 percent, Louisiana: 19.5 percent, Virginia: 17.8 percent, Arkansas: 10.4 percent. Nationally, some 8,060 stations are currently offering gas at $1.99/gal or lower.