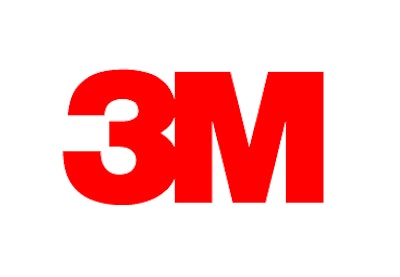 ST. PAUL, MN — 3M Safety and Graphics Business Group on Thursday announced a minority equity investment in StrongArm Technologies Inc., a New York City-based startup that is focused on creating innovative safety products for the industrial workforce.
StrongArm designs and manufactures patent protected products aimed to increase the safety and productivity of workers engaged in manual lifting and materials handling. The company has launched ErgoSkeleton personal performance equipment, ergonomically influenced exoskeleton products for industrial workers identified as V22 and FLx. The V22 is a passive ErgoSkeleton that helps workers lift heavy boxes by redistributing the load on the body, allowing the user to lift safer and for longer distances. The FLx is a streamlined ErgoSkeleton that supports proper posture and reduces fatigue.
"We see 3M as a leader in worker safety. Our collaboration will guide the future of industrial work, and the role of the Industrial Athlete," said Sean Petterson, CEO and co-founder, StrongArm Technologies. "Our missions are well aligned and together we hope to push the boundaries of human centered design in the industrial workplace." StrongArm's mission is to increase the safety and productivity of active workers, called the "Industrial Athletes."
"We are impressed with the worker-focused ergonomic solutions developed by StrongArm, especially in the area of load-redistribution ErgoSkeletons for lifting," added Dan Chen, director, Strategy, Marketing, and Business Development, 3M Safety and Graphics Business Group. "The StrongArm team combines a dynamic innovative spirit with a great industrial design ethos. We look forward to our work together in advancing worker safety."