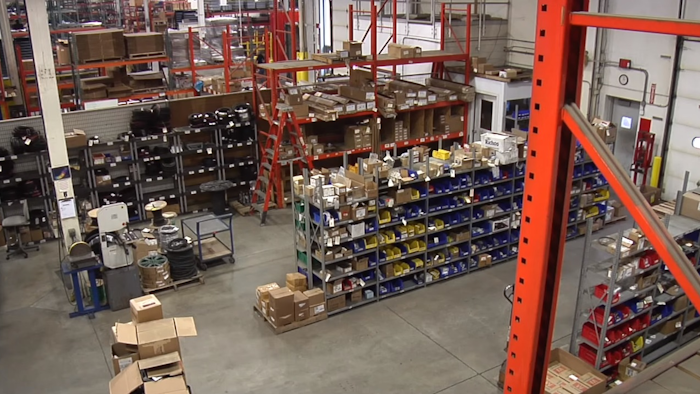 As the quarterly earnings season winds down, CEOs of major distributors and manufacturers recently described some of their end user markets as "stabilizing" or in an "decelerating decline," a possibly good sign for the remainder of 2016.
Michael DeCata, president and CEO of Lawson Products, said during a conference call with analysts that there still is softness in the industrial economy, but demand seems to be stabilizing albeit at a lower level than the company saw at the beginning of 2015.
"All of our key metrics (in Q1) have improved," he said. "Sales increased 7.3 percent versus the fourth quarter with three additional selling days. Excluding oil and gas and FX, sales increased 1.8 percent versus the first quarter of 2015."
Lawson, like other distributors, has been affected by a sharp drop off in the oil and gas sectors.
"The slowdown in the oil and gas segment negatively impacted our sales by approximately $937,000,"  said Ron Knutson, CFO and executive vice president of Lawson, according to a transcript of the call as provided by www.seekingalpha.com.
"This only includes customers directly defined as oil and gas and does not include customers and related industries that were impacted by that segment. While our customer base is very diverse, energy, of which oil and gas is a subset of, now approximates 4 percent of our total business," he said.
Lawson, No. 39 on Industrial Distribution's Big 50 list, intends on being active on the acquisition front and has acquired two companies in the last several months. In March, Lawson acquired Perfect Products in Michigan and last October it acquired West Coast Fasteners in Vancouver Canada.
DeCata said Lawson continues to look for tuck-ins or possibly larger purchases.
"With our physical infrastructure, technology infrastructure, commitment to productivity and operational excellence through Lean Six Sigma, we view acquisitions as an opportunity to join Lawson and to grow with us, rather than strictly a capabilities acquisition or filling some deficiency," DeCata said.
Manufacturers are also optimistic about 2016. Despite a 13 percent drop off in sales in Q3, Parker Hannifin Chairman and CEO Thomas Williams said a number of the company's end markets have moved from an accelerating decline to a decelerating decline "which is a good sign" for the diversified industrial manufacturer.
During a conference call with analysts following Parker's Q3 earnings release, Williams said orders during the quarter increased sequentially from January through March.
Lee Banks, Parker president and COO, said that North America industrial distribution is still annualizing at a high single-digit year-over-year decline for FY 2016. He said that much of this drop off was in oil and gas and tightening of capital expenditures and operating expense budgets that have impacted distributors aligned with those markets. But, he added, there has been positive growth out of distribution in the Great Lakes and Midwest areas in markets such as automobile manufacturing.
"So it's certainly a couple of different tales depending on where you are in the country," Banks said.
Kaman Industrial Technologies, the industrial distribution arm of the Kaman Corp. (No. 21 on ID's 2015 Big 50 list) sees favorable conditions in several of its end user markets.
"While we're not expecting an improvement in some of our weaker end markets in 2016, we do expect volume to stabilize in the first half and show modest improvement in the second half as comps become easier," said Neal Keating, chairman, CEO and president of the Kaman Corp. after the release of the company's quarterly earnings report.
"While our OEM end markets will continue to face pressure, we do see favorable conditions in other markets we serve including food and beverage, construction, water treatment and healthcare," he added.