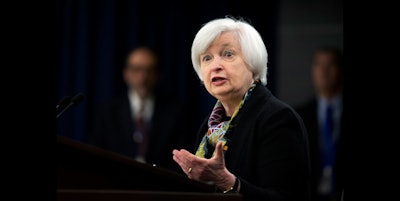 When the Federal Reserve increased short-term interest rates for the first time in nearly a decade late last year, many believed it would be a precursor to multiple rate hikes in 2016.

Instead, the Associated Press reports that the Fed is likely to stand pat at its meeting this week, and analysts are split about when another increase will come — or whether the bank will raise rates at all this year.
The Fed cut interest rates to near-zero in an effort to keep the U.S. economy afloat during the Great Recession, but a series of promising indicators led to the decision to raise rates to 0.25 to 0.5 percent in December.
Despite stronger hiring numbers, stock markets and home prices, however, subsequent meetings showed that the Fed was concerned about sluggish overseas economies.
In addition, other U.S. indicators — including consumer spending and manufacturing output — were less optimistic, and some believe that a forthcoming government forecast will show little growth in the overall economy in the first quarter of the year.
Although the Fed previously signaled that it would hold off on another interest rate hike at its next meeting, Federal Reserve Chair Janet Yellen said that the bank still planned to implement gradual rate increases.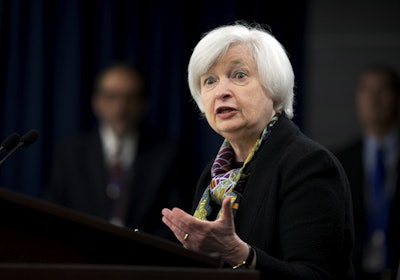 At least one Fed member worried that continued low rates wouldn't be enough to stave off inflation. Analysts that talked to the AP, however, were split on how the Fed would proceed after this week's meeting.
They could elect to raise rates in June, but that runs the risk of roiling markets just before U.K. voters weigh in on whether the their country should remain in the European Union.
The September meeting, meanwhile, would come just before the U.S. presidential election enters its final stretch.
Two more delays would push the current low rates into December, and California State University-Channel Islands economist Sung Won Sohn told the AP he "would not be surprised if there is no Fed hike this year."