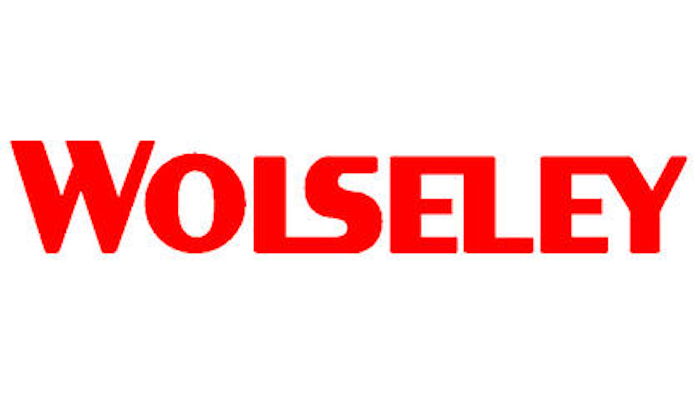 Wolseley, the world's largest plumbing and heating distributor, acquired 18 companies in its last fiscal year and says it intends on being equally active in M&A activity in the year ahead.
The England-based Wolseley, No. 1 on Industrial Distribution's – 2015 Big 50 list – is also a leading building materials distributor. It is the parent of Ferguson Enterprises, the giant plumbing, heating and MRO distributor in the U.S. that had an outstanding year with revenues of $13 billion, up from $11.6 billion last year.
Ferguson closed on 13 acquisitions during the fiscal year. The acquisitions spanned coast-to-coast and multiple business types including waterworks, HVAC and plumbing distributors, in addition to E-Commerce companies and appliance and lighting showrooms.
The company expects Ferguson to perform well in the next fiscal year but admits it will be challenged by slower sales in industrial markets. Ferguson has been growing about 6 percent a year annually in the U.S.
Free Webinar: Managing the Digital Transformation in Distribution
In a conference call with analysts following release of its fiscal 2015 earnings, Group Chief Executive Ian Meakins said the overall M&A activity for Wolseley was a bit disappointing.
"We would have liked to deploy more bolt-on acquisitions," he said according to a transcript of the call provided by Seeking Alpha. "We were very active in trying to generate deals with only limited  success. We'll continue to push hard knowing bolt on acquisition's M&A value but we will remain disciplined in our approach."
Meakins also pointed out the company has a pipeline of bolt-on acquisitions.
"They are pretty modest in size, but we are working hard to land the good ones," he said.
Despite weakness in the oil, gas and manufacturing business that impacted its overall industrial business, Wolesley expects to generate solid growth of about 4 percent in the next half of the year.
​Meakins said that the company is in the midst of establishing a new e-platform for Ferguson and that will lead to a growth in sales.
"We have improved our category landing pages aimed at the inventory-seeking (customer) segment," he said. Improving the architecture of our websites, and helping customers quickly navigate and choose within categories where there are large number of similar products but with slightly different specifications."
Meakins says the company's industrial customers want an easier way to buy products such as ball valves. After redesigning the landing page to incorporate brand, material type and specifications, Wolseley has doubled its online sales in that category alone.
E-commerce now comprises about 13 percent of the Group's sales.
In Canada, Wolseley is working with customers to integrate bar coding into their operations so they can scan products remotely based on its free app.
Wolseley executives point out their growth can also be attributed to its extensive focus on customer service and training of employees.
Meakins said that Ferguson, for example, has completed nearly 17,000 surveys across its active customer base and conducted many secret shopper visits through their own branches as well as competitors. The company also performed qualitative interviews with customers and its own staff to make sure it understands the "drivers of service and satisfaction."
"The next stage of improving our service is segmenting our customers so that we have different propositions to more accurately meet their specific needs," Meakins said. "We have now completed detailed segmentation studies in our businesses to understand better specific customer needs and on our developing and executing plans to address the major segments.
"This is not a quick fix and requires substantial training of our people, so that they really do understand how to treat customers differently with tightly targeted propositions."
Ferguson has also taken steps to quicken product availability for customers through its "one-hour promise." If a customer calls in an order to a Ferguson location, it will be picked and packed from the warehouse and available for pickup in less than 60 minutes.
"This is also better for us. It allows us to spread the workload throughout the day and also make sure the product is available or a substitute found. Will Call is now active across the bulk of the U.S. It represents over 10 percent of our blended branch business and other markets are developing similar offerings," Meakins said.
Meakins, who has been group chief executive since 2009, has restructured and transformed the company following an extensive expansion program begun by his predecessor, Chip Hornsby. The company had expanded rapidly but was severely impacted by a sharp drop off in construction activity.
In the restructuring, Meakins reassessed and closed a number of branches. Those actions, combined with stronger building activity in Europe and the U.S., has led to a nearly four-fold increase in Wolseley's stock price.
In August, the Evening Standard, a London-based newspaper, reported that Wolseley's board is searching for a new group chief executive to replace Meakins. A new replacement is not expected to be announced until after the first of the year, the newspaper said.