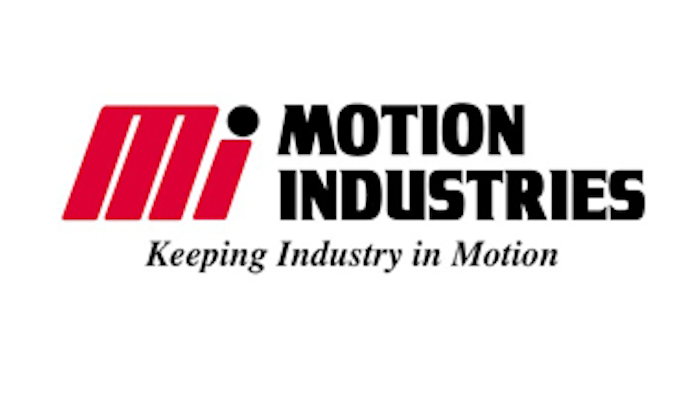 Motion Industries has become the latest industrial distributor to downgrade its outlook for the year.
Motion – the industrial distribution arm of Genuine Parts Co. and No. 10 on Industrial Distribution's 2015 Big 50 List – says that its sales are now expected to be down 2 to 3 percent with a one percent currency impact versus its prior guidance of sales flat to up one percent.
In releasing its third quarter earnings, Tom Gallagher, chairman and CEO of GPC, noted that Motion had ended the quarter with a four percent decrease.
During a conference call with financial analysts, he said GPC's businesses were in a "grind-it-out-mode" as customers tighten their spending.
"Customers in the mining and resource oil and gas, iron and steel, pulp and paper and original equipment manufacturing are all running sizable decreases for the third quarter and year-to-date," Gallagher said. "And notably the rate of decline actually accelerated as the quarter progressed."
Free Whitepaper: Is Your ERP System Built for Your Industry?
Gallagher said despite improvement in some sectors such as lumber and food processing they were offset "by some of the specific headwinds and circumstances that we're encountering and we don't see this changing in the near term."
He said he expects slowness in the market to continue for another quarter or two before there was a gradual path to recovery.
Motion's sales were $1.2 billion in the third quarter, a decrease of 4 percent. For the year, Motion's sales were $3.5 billion which represents 30 percent of GPC's total revenues, down 1 percent from 2014.
Gallagher also pointed out that Motion had secured a number of corporate account programs, were penetrating new markets and getting a higher share of business from existing customers. He said Motion was not losing market share to other competitors but the sales drop-off it was a case of customers' cutting back spending.
Mergers and acquisitions remains a top priority for Motion and GPC's other segments including S.P.Richards office supplies and EIS, its electronics/electrical group.
In September, Motion acquired Lake Erie Tool & Abrasive, a tool and abrasives distributor with revenues of approximately $30 million. The acquisition offers the company the ability to sell more complementary products to its existing customer base.
Earlier this year, Motion acquired Miller Bearings, one of the largest independent distributors in Florida that has 17 locations throughout the state,
Gallagher expects his company to close on a few other acquisitions before the end of the year noting that some are of these prospective deals are far along in the process.
Another GPS subsidiary, EIS, is made up of three different business segments: electrical which is the largest at 40 percent, fabrication 30 percent and wire and cable 30 percent.
"It's in the electrical segment where we are experiencing the most challenges," Gallagher said. "This business is running behind year-to-date while our fabrication and wire and cable segments are both generating solid increases, validating the diversification strategy that was embarked upon several years ago.This is something that they will continue to drive in the quarters ahead."
GPC had previously forecast that its electrical business would be up 3 to 4 percent. That forecast is now for an increase of 2 to 3 percent.
The electrical/electronic group had sales in the third quarter of $197 million, a 2 percent increase which included approximately 5 percent growth from acquisitions, offset by a 1.5 percent decrease in core sales and a 1.5 percent negative impact of copper pricing.
In April, EIS acquired Connect-Air International, Inc. headquartered in Seattle, WA from Wincove Capital. Connect-Air is a North American specialty distributor of low-voltage wire and cable used in critical building applications, primarily HVAC (heating, ventilations and air-conditioning), security and fire alarm systems
GPC, of course, is also a large distributor of automotive replacement parts, accessory items and supplies through its Automotive Parts Group.
Motion is one of many distributors that have lowered their outlook. Grainger recently said it expects sales in the range of-0.5 percent to 0.5 percent, down from its post-Q2 issued outlook of 0 to 2 percent sales growth. The new outlook includes Grainger's recent acquisition of U.K.-based Cromwell, expected to contribute 1.5 percent sales growth for the last four months of 2015.