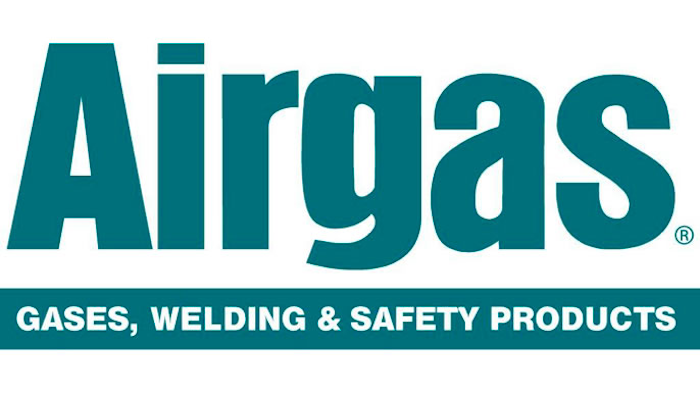 Airgas, No. 8 on Industrial Distribution's 2014 Big 50 list, enjoyed a solid third quarter with success in organic growth, its strong telesales efforts and new e-business platform, but uncertainty over the decline in oil prices and strength of the dollar has caused the company to reduce its outlook for the fourth quarter.
"On balance we expect low oil prices will be beneficial to Airgas over time, given our large and diversified customer base and the potential for manufacturing costs to drop, coupled with increased consumer purchasing power, should add to the catalyst for growth in other industries we serve," said Peter McCausland, executive chairman of the company in a conference call with financial analysts.
"However, in the near term, in light of the uncertainty created by the rapid and significant decline in oil and the strength of the dollar potentially pressuring manufacturing exports, we expect some level of capital spend deferment in certain sectors of our business," he said according to a transcript of the call as provided by www.seekingalpha.com.
Airgas modestly reduced its organic growth rate assumptions for the fourth quarter to a range of approximately 6 percent to 7 percent and revised its guidance from $1.32 to $1.37 to a new range of $1.25 to $1.30. The revised guidance still represents a 9 percent to 13 percent year-over-year increase in earnings per share.
McCausland pointed out that 98 percent of the company's sales come in the U.S., the world's largest economy. "We still believe the fundamentals for a long term growth, particularly in manufacturing, construction and energy and chemical industries will be favorable for years to come," he said.
That means that Airgas is not as exposed to an economic downturn in many parts of the word and does not face problems with currency fluctuations. On the other hand, its customers that do export may be facing some difficulties.
While Airgas is monitoring the effect of falling oil prices, the company says it has not seen any significant headwinds and, in fact, "energy and chemical segments were strong" in the third quarter and the company saw an improvement in the non-residential construction segment, McCausland said.
Airgas has taken a number of steps to drive sales and ready itself for the next quarter and fiscal year.
Its Total Access telesales program, for example, grew by 13 percent in the third quarter, which accounted for one percent of its six percent organic sales growth, said Michael Molinini, president and CEO of Airgas.
Molinini is also pleased with the company's new e-commerce platform, which had been in development for some time.
"Our recently enhanced e-Business platform is enabling customers to interact and transact with Airgas to a robust suite of functionality and services," he said. "Our initial goal was to drive adoption of this new digital channel by getting our existing customers to sign up and use the channel to self-serve and answer many of the common questions they typically call us about."
From its more than 1 million customers, Airgas has been adding over 8,000 new digital accounts per month and are on track for more than 100,000 in the next year.