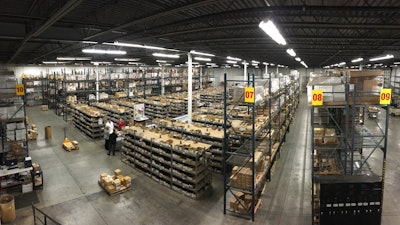 Mike Hockett/Industrial Distribution

The MRO and greater industrial supply landscape was slammed by COVID-19 business impacts since early March and remains the single-biggest factor on many end markets. In our 2020 Big 50 List feature, many distributors noted how the pandemic has impacted their operations and product demand. Here, we wanted to provide an update on that front.
While the vast majority of publicly-traded industrial distributors reported double-digit year-over-year sales gains for the July-September quarter — more than 20 percent for a handful on our Big 50 List — most of those losses were actually considerably less than the April-June quarter that was in thick of markets'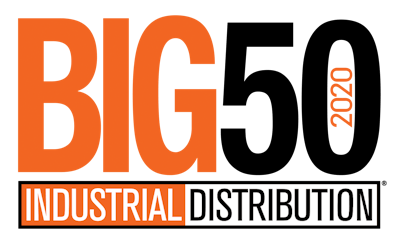 reaction to how the pandemic was unfolding.
The encouraging sign in the industrial products market for our Big 50 distributors and some of their major industrial suppliers is that sequential sales and profits had solid gains over the summer compared to spring. Many distributors mentioned that month-to-month sales continued to consistently improve and regulate through the time they reported their latest quarterly results in October and early November.
Below, we've compiled recent commentary from distributors on our Big 50 List from their latest quarterly earnings releases and conference calls with industry analysts. This commentary addresses current demand trends that these distributors are seeing in the industrial products sector.
Grainger, No. 1

Chairman and CEO DG Macpherson in the company's Q3 conference call on Oct. 22: "In the U.S., we realized strong outgrowth to the broader MRO market as a whole, which was down 5 to 6 percent in the quarter. Our gains were supported by pandemic-related demand, sales to new customers and improved sales of non-pandemic product as we started to see some stabilizing trends in underlying business activity. Overall business activity still trails pre-pandemic levels as some customers remain disrupted by COVID.
"On the non-pandemic side, sales have improved since bottoming out in April, with non-pandemic sales now down about 7 percent year-over-year. This improvement has been seen across most industries with some of the obvious industries remaining the furthest below their pre-pandemic levels. These include airlines, hotels and cruise lines. Based on month-to-date performance, we forecast October sales to finish up around 2 percent for the U.S. segment on continued trends in pandemic and non-pandemic performance."
Motion Industries, No. 2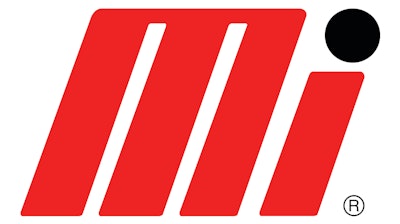 Genuine Parts Company (parent of Motion Indutries) chairman and CEO Paul Donahue in the company's Q3 earnings call on Oct. 22: "We saw strengthening trends in industrial indicators over the last several months, and an improving sales cadence in each month of the quarter. Specifically, the ISM PMI, industrial production and capacity utilization have all pointed to increasing industrial activity since we last reported, and we expect these trends to continue in the months ahead. We would also add that as customers reopen their plants, we will capitalize on more onsite sales opportunities. We are also beginning to see an increase in CapEx orders among many of our customers, many of which were deferred due to the crisis. So, we see a number of positive signs for the industry ahead.
"Throughout the pandemic, our team has been executing on our growth strategy to further bolster Motion's leading competitive position in the MRO industry. We are focused on initiatives to expand our industrial services and solutions capabilities, enhance our pricing and category management strategy and optimize the effectiveness of our Motion Industries website, which we re-launched just last quarter. Each of these initiatives has added value for the company and our customers."
Fastenal, No. 5

President & CEODan Florness in the company's Q3 earnings call on Oct. 13: "Safety products grew 116 percent in the second quarter. It came back out of the stratosphere and grew 34 percent in Q3. And if you look at all the remaining products that aren't fasteners or safety, they contracted about 8 percent in Q2, about 2 percent in Q3. And so the trends are telling me the environment we operate in is healing itself, is improving and, again, safety has provided an incredible bridge as we've gone through this."
ID's Insight: Fastenal shared its October sales information on Nov. 5, showing a reversal from a previous downward trend in daily sales and safety product sales over the summer. The company reported total October sales of $488 million, down 0.4 percent year-over-year, but factoring in an extra selling day in 2019, daily sales improved 4.1 percent YoY. Daily sales growth had steadily slowed from 9.5 percent in June to 2.2 percent in September.
As far as Fastenal's October product mix, safety still dominated with 32.0 percent YoY growth. Like daily sales, safety had steadily slowed each month since peaking at 136.3 percent growth in May. That YoY safety sales growth figure had decelerated to 38.0 percent in July, 35.1 percent in August and 30.0 percent in September before bumping up to 32.0 percent growth in October. Meanwhile, sales of Fastenal's fastener products continue to regulate. After bottoming out at -22.5 percent in April, the company's fastener sales steadily improved to -7.5 percent by July to -4.7 percent in October. Fastener sales were at 5.0 and 7.0 percent YoY growth in January and February 2020, respectively, before the pandemic ramped up in March.
MRC Global, No. 7

President & CEO Andrew Lane in the company's Q3 earnings call on Oct. 28: "The third quarter experienced modest sequential improvements in activity levels in certain areas of our business, including gas utilities, and downstream and industrial, as many customers were able to resume activity after pausing or slowing activity levels in the second quarter due to COVID-19 concerns, while others including upstream production and midstream pipeline continues to experience declines as the demand destruction for oil and gas continues.
"Our end-market diversity has been a positive and provides relative stability and growth compared to our peers. However, despite recent improvements, there's still substantial uncertainty in the broader market resulted in limited visibility. Given this, we continue to take aggressive measures to optimize our cost structure, reduce debt, and generate cash to better position the company for the ultimate recovery."
Applied Industrial Technologies, No. 8

President & CEO Neil Schrimsher in the company's Q1 earnings call on Oct. 28: "As it relates to the broader demand environment, underlying trends remain below prior year levels during our first quarter as business activity continued to adjust to the ongoing pandemic. That said, customer order activity improved sequentially through the quarter and we continue to gain traction with our internal growth initiatives … Year-over-year organic sales declines improved each month and sequential trends in daily sales rates were seasonally strong.
"We are starting to see greater maintenance activity and break/fix requirements with customers increasing access to their facilities and expanding equipment utilization as production gradually ramps back up, including at smaller local accounts. Feedback from our sales leaders suggest order sizes are increasing, customer inventory levels are being replenished and maintenance projects are getting authorized as businesses increase activity and new safety protocols support a productive passport.
"In addition, we saw several industry verticals return back to growth during the quarter, with 10 of our top 30 verticals up year-over-year versus only two last quarter. Areas such as food and beverage, aggregates, technology, chemicals and transportation were all showing positive momentum. And while weakness remains greatest across heavy industries such as machinery, metals and oil and gas, demand within these verticals appears to be stabilizing and improving slightly. We view these dynamics as a positive sign for the industrial economy and demand for our critical products and solutions.
"That said, the pace of end-market improvement remains gradual and at times inconsistent. Organic sales through our first 18 business days of October are down by mid-teens percent over the prior year."
MSC Industrial Supply, No. 9

President & CEO Erik Gershwind in the company's Q4 earnings call on Sept. 27: "Most manufacturing and markets, while showing sequential improvements in the quarter, are still soft. Many national accounts are running one shift as opposed to the two or three shifts they were running pre-pandemic. Our job shop and machine shop customers continue carrying smaller than normal backlogs. These customers remain cautious about spending and they're burning off inventory as much as possible, given continued uncertainty. The persistence of COVID-19 and its potential for future surges is certainly playing a role in all of this.
"In terms of end markets, the softness in industrial demand was broad based, with acute weakness in heavily metalworking centric end markets such as aerospace, oil and gas. There are some pockets of strength in certain areas, but not in our core end markets, which remains suppressed.
"We continue to hear that local distributors are suffering and the longer that the weak conditions persist, the more pressure they're coming under. This continues to create market share capture opportunities and we're focused on capitalizing on them."
NOW Inc. (DistributionNOW), No. 10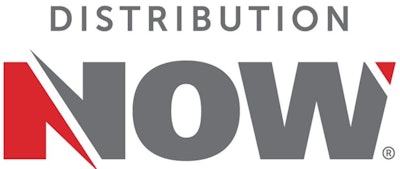 President & CEO Dave Cherechinsky in the company's Q3 earnings call on Nov. 4: "Coming off a rapidly diminished level of activity within the oil and gas sector, we take solace that it appears in the U.S. at least that the market cycle bottom was reached in the third quarter. While not desirable for any industry, being here provides a good view for planning and calibrating the business for locating and sizing facilities, staffing, inventory pre-positioning, and capital allocation decisions.
"Turning to the recent industry trends and activity, customers have reduced CapEx budgets and have adhered to disciplined austerity measures around maintenance as well as SG&A spending. As such, the exploration and production landscape is changing as evidenced by recently announced customer consolidations."
DXP Enterprises, No. 16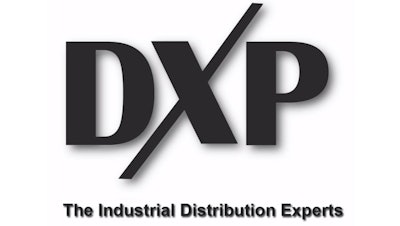 Chairman and CEO David Little in the company's Q3 earnings release on Nov. 6: "Although the majority of lockdowns have been easing and economic activity is likely near trough levels, visibility on the economic outlook remains extremely limited. Specifically, the risk of a third wave of virus cases, the reinstitution of select geographic lockdowns, and the risk of lingering high unemployment create an uncertain economic environment that likely persists through the rest of 2020, based upon what we know today."
Systemax (dba Global Industrial), No. 19
CEO Barry Litwin in the company's Q3 earnings release on Oct. 27: "Throughout the pandemic we anticipated where the market was heading, and were there for our customers when they needed us most. Customers that came to Global Industrial for pandemic supplies are seeing our wide assortment and are coming back to us for a broader range of needs. As a result, new customer acquisition has been healthy with strong growth in both e-commerce and our one-to-one managed sales channel. With an exceptional e-commerce centric platform and differentiated go to market strategy, we are building deeper and longer-term relationships with customers."
Optimas Solutions, No. 20

CEO Marc Strandquist in an interview with Industrial Distribution on Sept. 25: "We've navigated the crisis quite well financially. I was one of those cavemen who believed that everybody had to be in the office and I wasn't a big fan of people working from home, but the reality that hit us in the face in April forced you to change your perspective, and we actually did well. There have been, quite frankly, a lot of times we've been more productive lately. We never shut any building that was a revenue generator or shipped product, but we put in place very strict measures, no matter what facility you walk into. It wasn't until September that we had two (employee) virus cases."
Lawson Products, No. 31

President & CEO Michael DeCata in the company's Q3 earnings call on Oct. 29: "Our sales reps are able to service the majority of our customers as before and customers are gradually increasing their level of business in response to increasing demand. We have seen consistent increase in order line count at our distribution centers. However, piece count within line count is increasing at a slower rate. This is an indication to us that customer machine time utilization is recovering, albeit slowly."