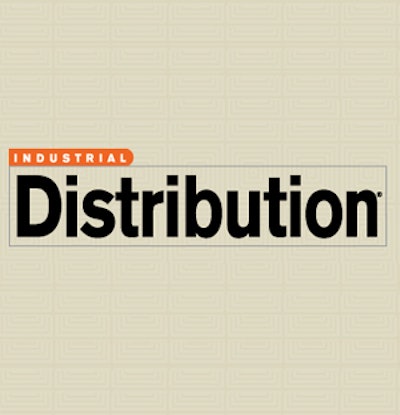 While the industrial distribution marketplace has a number of unique individuals, companies, and issues that comprise it, initiatives that look to provide snapshots of the industry or gauge its performance seem to fulfill universal needs and interests. So with that in mind, as well as to help fulfill our mission of offering unique perspectives on the industrial distribution marketplace, we've developed the ID Index.
The ID Index is comprised of your publicly-traded peer companies that we can track in offering some insight on the comparative health of industrial distribution. All of these companies are found in our Big 50, with their rankings ranging from #3 to #32. Each week we'll offer a look at how the index performed collectively, as well as individually. Additional, pertinent economic data will also be included from time to time.
Before we get to this week's results, if you have any thoughts on areas of coverage or some general commentary on the approach, please feel free to comment below or e-mail me at jeff.reinke@advantagemedia.com.
Now to this week's findings, but with one disclaimer: Please consider that market values may have changed slightly since the close of business on Thursday, February 2, 2012.
For the week, the ID Index came in at 698.93, which represents an improvement of 7.27 points or a little better than one percent growth over last week. The Index began the year with a collective value of 654.44, meaning the index as a whole is up about 6.8 percent through the first month of 2012. These numbers compare favorably against the Dow Jones, which was down 22.78 points for the week, or 0.18 percent.
Just to offer some perspective, the highest valued stock in the index is W.W. Grainger at $196.31. Noteworthy is the fact that this company's stock has doubled in value in the last two years and up from $131.73 one year ago. Lawson is the lowest traded stock in the index, coming in at $17.11 per share at the time of this writing. In comparison, Ford Motor Company was trading at $12.26, Panasonic $7.86 and Nokia at $5.02.
This week's biggest loss came from Anixter International, which was down just over a dollar for the week. Grainger was up better than $3/share and DXP Enterprises increased by $2/share over the previous week.
Some other economic data worth noting:
$1 = 1.31 Euros

A gallon of regular gas is averaging $3.43 in the U.S., compared with $3.10 a year ago and $2.15 five years ago.

Crude oil is currently trading at $96.53/barrel, compared with $89.03 a year ago and $59.02 five years ago.
Other news and notes from the ID Index:
Applied Industrial Technologies acquired Solutions Industrielles Chicoutimi and Specialites Industrielles Harvey. Terms of the sale for the two Canadian companies were not disclosed. Chicoutimi provides bearings, power transmission products and repair services to saw mills, food plants and machine shops. Harvey distributes bearings, as well as hydraulic, pneumatic and electrical components from two locations to customers in the industrial, commercial, construction, food and government businesses.

Anixter International Inc. announced a fourth-quarter profit of $48.3 million, or $1.45 per share, compared to last year's $31.5 million, or $0.92 per share.

Rexel SA announced the acquisition of Liteco, an independent distributor of electrical supplies to the Canadian Maritimes region.