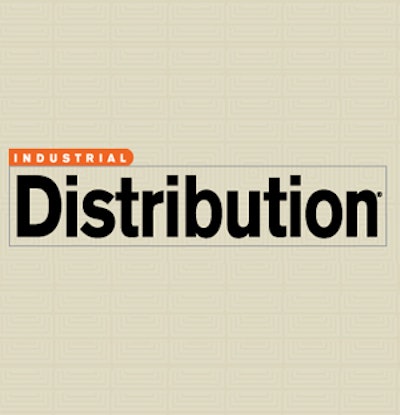 A month into producing the ID Index has us looking at slight ups and downs across the board, with some companies creeping up ever so slightly and others once again experiencing minor losses. Only three companies moved more than a dollar this week, and sadly all of them moved in a decreasing direction: Anixter International is down 1.44 points, DXP Enterprises is down 1.25 points, and W.W. Grainger, after weeks of solid gains, is down 3.91 points for the week.
One disclaimer: Please consider that market values may have changed slightly since the close of business on Wednesday, February 22, 2012.
A week ago, the ID Index came in at 764.84 after a gain of 16.22 points on the week. As of Wednesday, February 22, 2012, the index is down 6.57 points for a total of 758.28, a total decrease of less than 1%.
For a solid month now W.W. Grainger (GWW) has topped the chart, today boasting a value of 205.99, losing almost 4 of the 8.26 point gain last week. Houston Wire & Cable Company (HWCC) is for the third week in a row the lowest valued stock in the index, coming in at 14.47 points, losing only .14 points from last week. In comparison, Ford Motor Company was trading at 12.27, Panasonic at 8.99, and Nokia at 5.44, with Panasonic and Nokia rising slightly and Ford dropping a couple tenths of a point.
This week's biggest loss comes from W.W. Grainger, but with their impressive gains over the last weeks, even a loss leaves them with the highest stock value.
The big issue everyone is talking about is the price of gas: how high will it go? While we can't say for sure here at ID, this article from CNN covers the topic well: http://money.cnn.com
Other economic data worth noting:
$1 = 0.75 Euros

A gallon of regular gas is averaging $3.61 in the U.S., compared with $3.13 a year ago & $3.38 only a month ago.

Crude oil is currently trading at $106.28, versus $103.21/barrel last week and up $13.09 from a year ago.

Natural gas is currently at $2.64/BTU.

Gold is at $1787.00/Troy ounce.

Copper is at $3.78/pound.
The ID Index is comprised of your publicly-traded peer companies that we can track in offering some insight on the comparative health of industrial distribution. All of these companies are found in our Big 50, with their rankings ranging from #3 to #32. Each week we'll offer a look at how the index performed collectively, as well as individually. Additional, pertinent economic data will also be included from time to time.