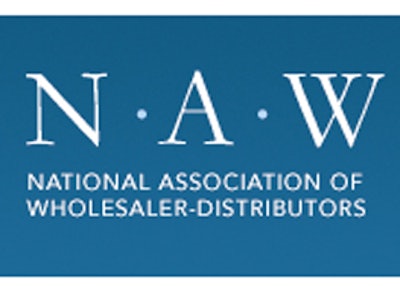 Below is an excerpt from the 2012 NAW Annual Report. This segment from the report is by Alan Beaulieu, President of the Institute for Trend Research. Alan serves as an NAW Senior Economic Adviser. To view the full report, please visit www.naw.org.
---
2011 was a year of tremendous uncertainty. The media seemed to be continually running stories of a potential "double-dip" recession; a trend that never materialized. The world stared down Europe (for now), natural disasters, the Arab Spring, and political disruption in the Middle East. But of course NAW Direct Members who follow the Institute for Trend Research regularly knew that the recovery was sustainable despite all the turmoil. They knew this based on our understanding of business cycles (forecasts) and the good news that emanated from leading indicators as the year unfolded.
Many NAW Direct Members had an excellent year as they capitalized on the outlook and were prepared to deliver the goods when their customers needed them. It is always good to ask a forecaster how well the forecasts worked out over the last year. Glad you asked!
Wholesaler-Distributors in 2011
Total Wholesale Trade had another strong year of growth in 2011 (an overall sales increase of 14.7% at the time of publication) for total sales of $4.8 trillion. The good news was liberally spread among different wholesale distribution lines of trade, as noted in the table to the right. Durable Goods ended up 12.8% year over year, while Nondurable Goods posted a stellar 16.3% increase. The year was not without challenges for many NAW Direct Members, however, but for businesses with cash, it could not get much better. Employment increased 1.7% in 2011 to 5.6 million workers. Compare your firm's year-over-year results to the table on the right to determine if your annual growth rate kept up to, or surpassed, the industry's activity for 2011.
The United States in 2012
A modest business cycle rise lies ahead. Leading indicators are currently moving higher or at least remain in positive territory (for example, the Purchasing Managers Index). Furthermore, employment is on the rise, retail sales are running above year-earlier levels, and businessto- business new orders continue to carry the day. Even housing is beginning to provide a
positive contribution to the economy's 2012 trend probabilities.
The good news is just beginning to become manifest in the quarterly year-over-year comparisons shown on the graph [located in the full report]. Notice how the rate-of-change for GDP (goods and services combined) and U.S. Industrial Production (manufacturing, mining, and electricity generation) have both ceased to move lower and are hinting at upward movement.
That upward movement means a faster rate of recovery in the United States in 2012. We expect that segments of nonresidential construction will contribute positively in 2012 as well. On the downside, we anticipate that there will be no meaningful progress toward solving the indebtedness of the federal government. Additionally, businesses that rely on state and local government spending will likely face a lean year in 2012 unless they move to new markets.
Here are some of our forecasts for 2012:
GDP and U.S. Industrial Production will rise throughout the year.
Employment will rise throughout the year; unemployment will gradually decline but remain a problem.
Business-to-business activity will remain strong throughout the year, albeit at a slower rate of rise than we enjoyed in 2011.
Skilled labor will remain in short supply despite high unemployment.
Commodity and labor prices will rise, reflecting inflationary pressures.
The stock market will rise.
Housing and nonresidential construction will post a modest recovery.
Banks will lend more money than in 2011.
Make Your Move
The old adage "Cash Is King" is still true. Firms without cash are going to have to be exceptionally creative given that recoveries often finish the job started by recessions.
Recessions weaken companies as sales ebb. Aggressively managed companies quickly cut costs in light of the new reality and conserve cash. Firms that spent lavishly before the peak, or that are slow to adjust to the economic downturn (usually through lack of information or denial), run out of cash and can no longer effectively compete. The recovery finishes this damaging process in that it takes cash to take maximum advantage of a recovery. Firms without cash must compensate through innovation or face what could be a bleak future.
Given where we are in the business cycle, cash must be spent on:
Making efficiency gains, whether they are training programs or capital items
Hiring talented and skilled individuals
Increasing the sales and marketing effort
Developing competitive advantages
Making customer satisfaction efforts
Eliminating bottlenecks
Introducing new items to the product lineup
Expanding into a weak competitor's backyard.
It all takes cash, and firms with cash can borrow more — even in today's relatively restricted lending environment. Firms without cash, or without access to credit lines, cannot keep up and they will lose market share or worse. Firms that are unwilling to spend their cash will realize a similar fate. The most compelling management objective before you, a wholesaler-distributor in 2012, is to judiciously decide where you are going to spend your cash. Use your cash to take maximum advantage of the upcoming 18–24 months of opportunity.