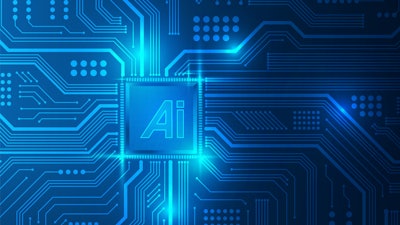 iStock
CAMBRIDGE, Mass. — Proton.ai, the leading AI-powered growth platform for distributors, on Wednesday announced a partnership with Infor, the industry cloud company, to help distributors boost revenue growth.
This collaboration represents a significant industry milestone, underscoring Proton.ai's and Infor's commitment to provide innovative AI and tailored CRM solutions that greatly improve the customer experience for distribution companies.
"This partnership with Infor represents our shared commitment to harness AI for revenue growth. As a B2B distributor, the heart of your success lies in account relationships. Distributors serve as the critical bridge between manufacturers and customers," said Benj Cohen, CEO of Proton.ai. "Proton's AI-powered CRM offers an unprecedented level of customer and product insight, empowering distributors to deepen these relationships, remaining competitive and relevant in a competitive environment."
"By combining the intelligence of Proton's AI-powered CRM with the robust capabilities of Infor CloudSuites, we have created an unmatched technology stack for distributors. This is not just about improving efficiency or streamlining operations; it's about empowering distributors to truly scale their businesses," said Steve Levy, Infor VP of Enterprise Architecture for Distribution. "We believe this partnership will enable distributors to significantly grow revenue and profitability."
Distributors sell to thousands of customers, while managing a product catalog with millions of SKUs. Sales teams often struggle with disjointed data, reactive sellers, and impersonal service. Sellers struggle to identify the most profitable allocation of their time, predict customer reorders, and discover wallet-share gaps. Similarly, e-commerce distribution teams often find it difficult to replicate online the kind of experience customers would get from a live sales representative.
As an Infor partner, Proton.ai optimizes distributors' sales efforts. By integrating with Infor's ERP and e-commerce platforms, Proton's AI platform leverages years of transactional data for revenue-driving insights. Proton pinpoints high-priority customers for sales teams, detects products due for customer reorder, and identifies potential wallet-share gaps across various sales channels. Distributors can also use Proton.ai to customize their e-commerce sites, featuring recommendation carousels uniquely tailored to each customer, based on their behaviors across all channels.
ORS Nasco, a leading supplier of industrial and safety supplies, is an early beneficiary of this integration.
Kevin Short, president and CEO at ORS Nasco, said, "Integrating Infor's ERP data with Proton's AI-driven CRM has helped our sellers have faster, easier access to the data they need to enable more focused and meaningful conversations with our customers, driven by Proton's AI-guided recommendations."