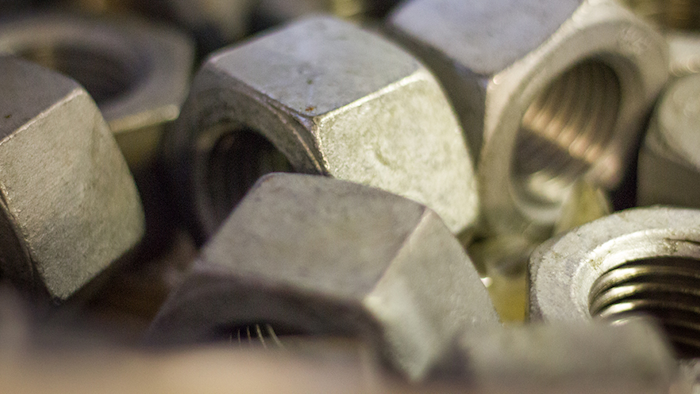 FCH Sourcing Network and the National Fastener Distributors Association released their monthly Fastener Distributor Index (FDI) for February on Wednesday, showing a modest decrease over from January.
The seasonally-adjusted February FDI showed a mark of 60.4, down from January's 60.8, but up considerably from December's 57.6 and November's 56.9 — indicating continued strong market expansion early in 2018. Any reading above 50 indicates expansion, while any reading below 50 indicates contraction.
The FDI's Forward-Looking-Indicator — aimed to provide a directional perspective on future expectations for fastener market conditions — showed a seasonally-adjusted February mark of 58.4. That's down from January's spike of 64.7, but still in healthy optimism territory.
According to the FDI, 51 percent of respondents said February sales were better relative to seasonal expectations, a sizable decrease from 82 percent who said the same in January. But considering January's mark was the highest recorded since FDI's inception in 2015, February's decrease is not alarming, especially considering the February seasonally-adjusted sales index increased 1.5 points to 74.2.
The continued strong numbers in February coincide with Fastenal's February sales report it released Tuesday, which showed daily sales improving 14.8 percent year-over-year at the company — its ninth-straight month with at least 12.0 percent growth. Fastenal's February fastener sales grew 13.1 percent, compared to 10.1 percent in January.
Looking at other FDI metrics in February:
Employment index decreased to 62.2 from 66.7 in January
Month-to-Month Pricing index improved to 68.9 from 68.2 in January
Year-to-Year Pricing index decreased to 78.4 from 86.4 in January
Respondent Inventories index improved to 59.5 from 56.1 in January
Customer Inventories index improved to 40.5 from 34.8 in January
See the full FDI February table below: