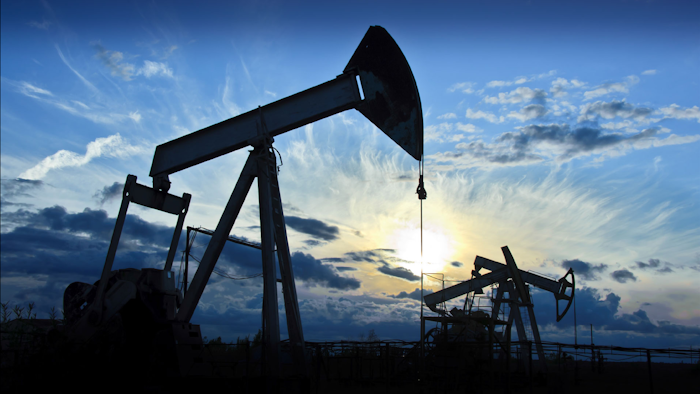 The U.S. active rig count had a modest decline last week, while the price of oil saw its first overall decline since late November/early December.
After gaining 15 rigs the previous week, the U.S. overall rig count slide by three last week, moving its total count to 936. That count is up by 242 year-over-year (YoY), or 34.9 percent. The U.S. lost five oil rigs last week, moving its count to 747. That mark is up 196 YoY, or 35.6 percent. The U.S. added two gas rigs, with its count rising to 189. The gas rig count is up 47 YoY, or 33.1 percent. The U.S. miscellaneous rig count remained at zero.
Of last week's combined rig count — provided by oilfield services provider Baker Hughes — Colorado and Ohio each lost four, while Alaska, North Dakota and Utah lost one apiece. Wyoming gained three, West Virginia added a pair, while Louisiana, New Mexico, North Dakota, Pennsylvania and Texas each added one.
Canada/North America
Canada's seasonal rig count gain continued last week, as it added 49 after rising by 102 the week before. Canada's rig count has now risen by 189 since the count taken Dec. 29. Canada's combined rig count rose to 325, which is down by 17 YoY, or 5.0 percent. Canada added 23 oil rigs and 26 gas rigs last week, with its oil rig count of 208 now up by 15 and its gas rig count of 117 down by 32.
Friday's North American combined rig count of 1,261 increased by 46 from a week earlier and is now up by 225 YoY, or 21.7 percent.
Oil Price Update
After rising considerably each week since early December, the price of WTI Crude oil leveled off throughout last week. Oil opened Monday, Jan. 15 at $64.50 — up $6 since Christmas Day — but fell back below $64 last Tuesday and slid slightly the rest of the week and closed Friday at $63.31. Oil opened Monday at $63.43 and was at $63.33 as of 9:08 a.m. CT.