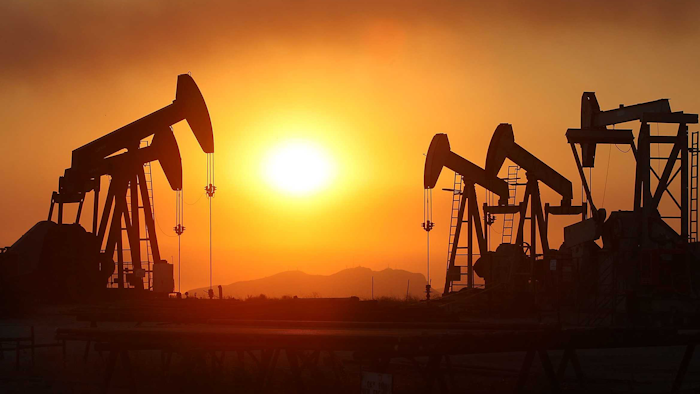 The price of WTI Crude oil reached its best mark in more than 3 years last week, while the U.S. active rig count fell to continue its sluggish trend.
The U.S. combined oil and gas rig count fell by five last week, its second straight decrease and third dip in the past four weeks. Friday's rig count of 924 — provided by oilfield services provider Baker Hughes — is up by 259 year-over-year (YoY), or 38.9 percent.
The U.S. lost five oil rigs, moving its count to 742. That mark is up by 231 YoY, or 43.7 percent. The gas rig count held steady at 182, which is up 47 YoY, or 34.8 percent. The U.S. miscellaneous rig count remained at zero.
Of last week's combined rig count, Louisiana lost six, Oklahoma lost two and North Dakota lost one. Wyoming added a pair, while New Mexico and Texas added one apiece.
Canada/North America
After ending 2017 losing a combined 102 rigs the previous two weeks, Canada's rig count had a considerable rebound last week by gaining 38. That drove the country's current count to 174, which is down by 31 YoY, or 15.1 percent. Canada gained 36 oil rigs last week and two gas rigs, with its oil rig count of 98 now up by 17 YoY and its gas rig count of 76 down by 47.
Friday's North American combined rig count of 1,098 increased by 33 from a week earlier and is now up by 228 YoY, or 26.2 percent.
Oil Price Update
The steady rise of oil prices continued last week as WTI Crude Oil topped the $62-mark for the first time in more than 3 years. Oil topped out at $62.17 on Thursday, Jan. 4 — its highest mark since Dec. 9, 2014. It has closed above $60 each day since Jan. 1. Last week, oil was hovering just above $61 through Tuesday before spiking throughout Wednesday. It closed Friday at $61.44, opened Monday at $61.53 and was at $61.50 as of 9:07 a.m. CT.