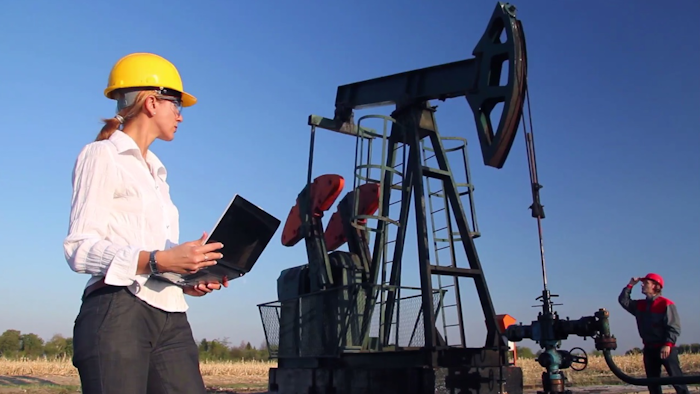 The U.S. active rig count continued its recent growth streak last week, marking its fourth straight weekly increase after more than three straight months of decline. Meanwhile, the price of WTI Crude oil ended last week slightly down from a week earlier.
The U.S. added six rigs to its combined oil and gas count last week. The count of 929 — from oilfield services provider Baker Hughes — was up 332 year-over-year (YoY), or 55.6 percent. Previously, the count had fallen to a six-month low of 898 on Nov. 3.
The U.S. added two oil rigs last week, moving the oil count to 749. That count is up 272 YoY, or 57.0 percent. The U.S. added four gas rigs, with its count of 180 up 119 YoY, or 51.3 percent. The U.S. miscellaneous rig count remained at zero.
Of last week's combined rig count, Texas gained four while Kansas, New Mexico, North Dakota and Utah each gained one. Colorado and Louisiana lost one apiece.
Canada/North America
Canada's combined rig count increased for a fifth straight week, adding another seven to a mark of 222 — up 11.0 percent YoY. Canada added four oil rigs and three gas rigs, with its oil count of 107 up 11 YoY and its gas count of 98 up by 13.
Friday's North American combined rig count of 1,151 rose by 13, following gains of 15, 13 and 20 in the three weeks prior. Friday's count was up by 354 YoY, or 44.4 percent.
Oil Price Update
After reaching its highest mark — $58.95 — since July 1, 2015 on Nov. 4, the price of WTI Crude oil settled back into the $57 range most of last week before closing the week on another high note. Oil opened Monday, Nov. 27 at $58.69, fell 13 cents Tuesday and dipped below $57 on Wednesday before closing that day at $57.51. Oil was up-and-down Thursday as well before rising to as high as $58.72 on Friday and closing the work week at $58.30. It slid over the weekend and opened Monday, Dec. 4 at $57.99. Oil was at $57.78 as of 8:44 a.m. CT.