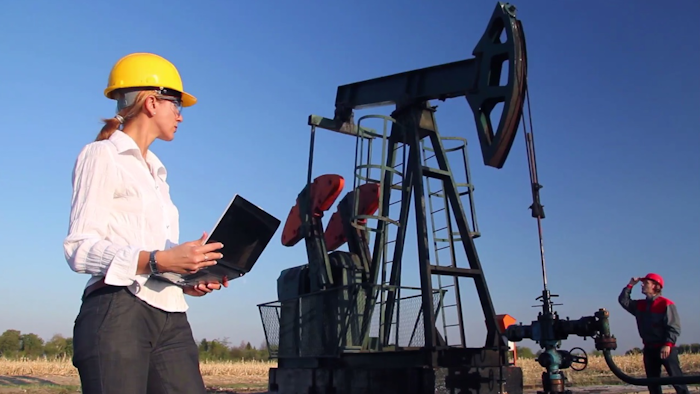 The price of WTI crude oil continued its sharp rise last week and into Monday, reaching its highest mark since July 20, 2015. Meanwhile, the active U.S. rig count continued its steady slide to under 900 combined.
The U.S. active combined oil and gas rig count fell by another 11 last week, following losses of four and 15 the previous two. The count is now at its lowest mark — 898 — since May 12 of this year (885).
Friday's count from oilfield services provider Baker Hughes showed was up by 329 year-over-year (YoY) — or 57.8 percent. That mark was up 72.2 percent three weeks earlier. The overall count (combining oil and gas) has declined by 60 since peaking at 958 on July 28.
Last week's oil rig count fell by eight, moving to a mark of 729 and up 62.0 percent YoY. The U.S. lost three gas rigs, with its count falling to 169 and up 44.4 percent YoY.
The U.S. miscellaneous remained at zero.
Of last week's combined rig count, Colorado added four, Texas added three and Alaska added two. Oklahoma lost eight, Louisiana lost four, North Dakota and New Mexico each lost a pair and Utah lost one.
Canada/North America
Canada's combined rig count gained one rig this past week after losing 11 the week before. The country's total rig count is now at 192 as of Friday, which is up by 38 YoY, or 26.7 percent. It added four oil rigs and lost three gas rigs, with its 100 oil rigs now up by 24 and its 91 gas rigs up by 14.
Friday's North American combined rig count of 1,090 fell by 10 last week after falling by 15 the week before. It is up by 367 YoY, or 50.8 percent.
Oil Price Update
The price of WTI crude oil continued its steady climb for most of last week before jumping by a $1 Friday and rising further Monday morning to its highest mark in 27 months.
Oil opened Monday, Oct. 30 at $53.92 and rose to $54.54 and closed Thursday at $54.81. In a two-hour span on Friday, it went from $54.46 to $55.57 by the early afternoon and closed the day at $55.73. It climbed higher Sunday and then in the overnight hours of Monday morning it hit a mark of $56.14 — its highest price since $56.45 on July 20, 2015. Oil was at $55.76 as of 8:50 a.m. CT Monday morning.