Following two straight months of decline, distributor and supplier members in the Industrial Supply Association experienced major growth during August that corresponds with a considerable jump in that month's Purchasing Managers Index from the Institute of Supply Management (ISM).
ISA's Distributor Index had declined from a reading of 69.9 in May to 61.1 in July, but increased 10.1 percentage points in August to a mark of 71.2. That's its highest mark since September 2014's 76.8. The highest mark since then was 70.3 in February of 2016.
ISA's Manufacturer Index had declined from a 66.0 reading in May to 56.4 in July, but increased 10.8 percentage points in August to a mark of 67.2 — its highest since October 2016 (68.0).
Those increases follow a considerable 2.5-point jump in ISM's August PMI to a reading of 58.8. The PMI is widely considered a good indicator of the overall manufacturing economy and has much smaller month-to-month fluctuations than ISA's indexes. It was the highest PMI reading since April 2011's mark of 58.9.
For all three indexes, a reading above 50 indicates expansion, while anything below 50 indicates contraction. Thus, both ISA indexes show continued expansion for the industrial supply market, and at a considerably faster rate than the past couple months. Combined with the PMI, the broader aspect is that the indexes show U.S. industrial manufacturing is on solid footing following the 2015-2016 downturn.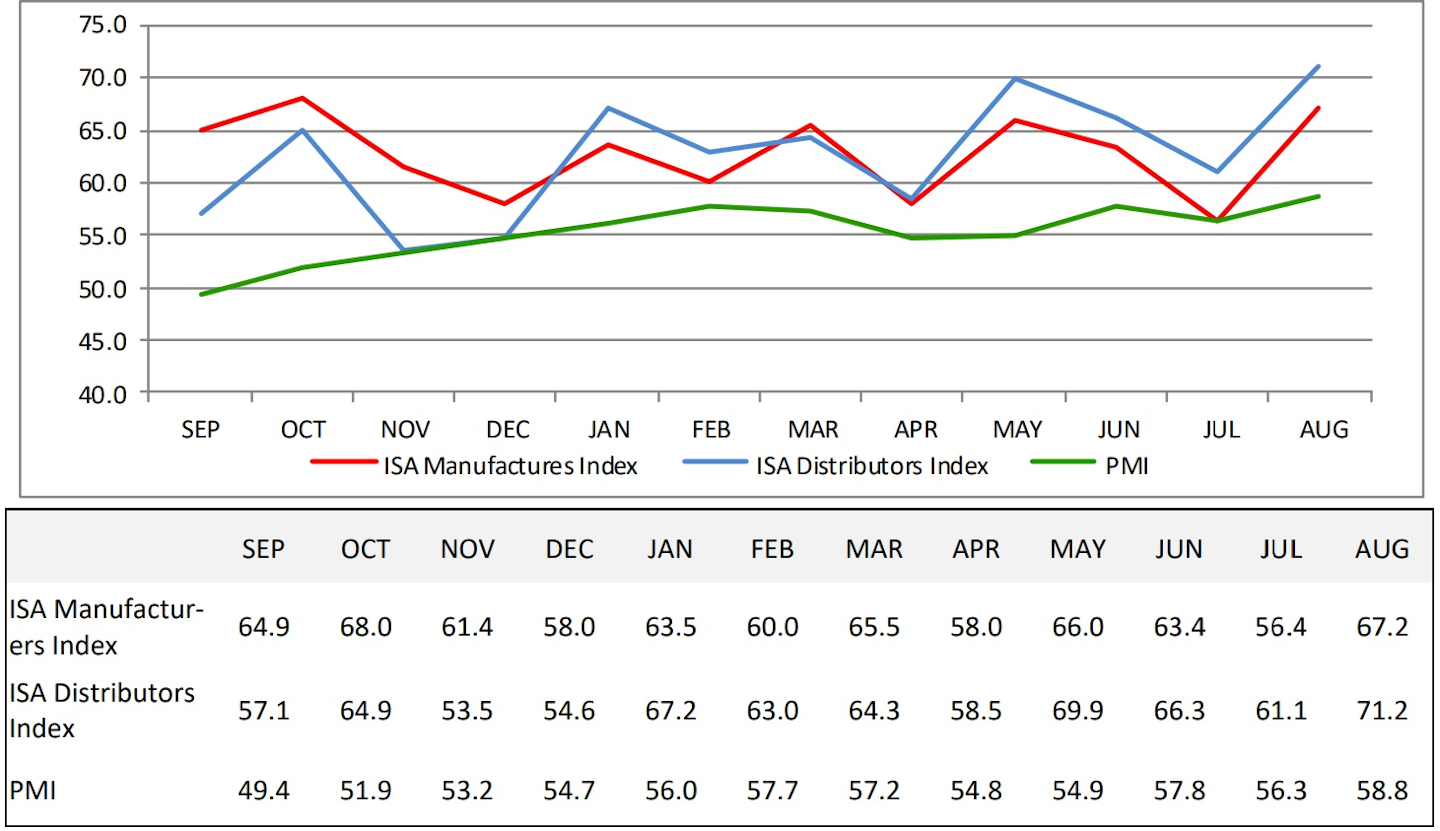 In the Distributors Index, the following three factors returned to growth:
New Orders - up from 38.5 in July to 60.0 in August
Business Activity - up from 46.2 in July to 55.0 in August
Sales Revenue - up from 38.5 in August to 52.5 in August
Also of note, Anticipated Business Conditions grew from 53.8 to 65.0, while Anticipated New Orders slipped from 61.5 to 55.0.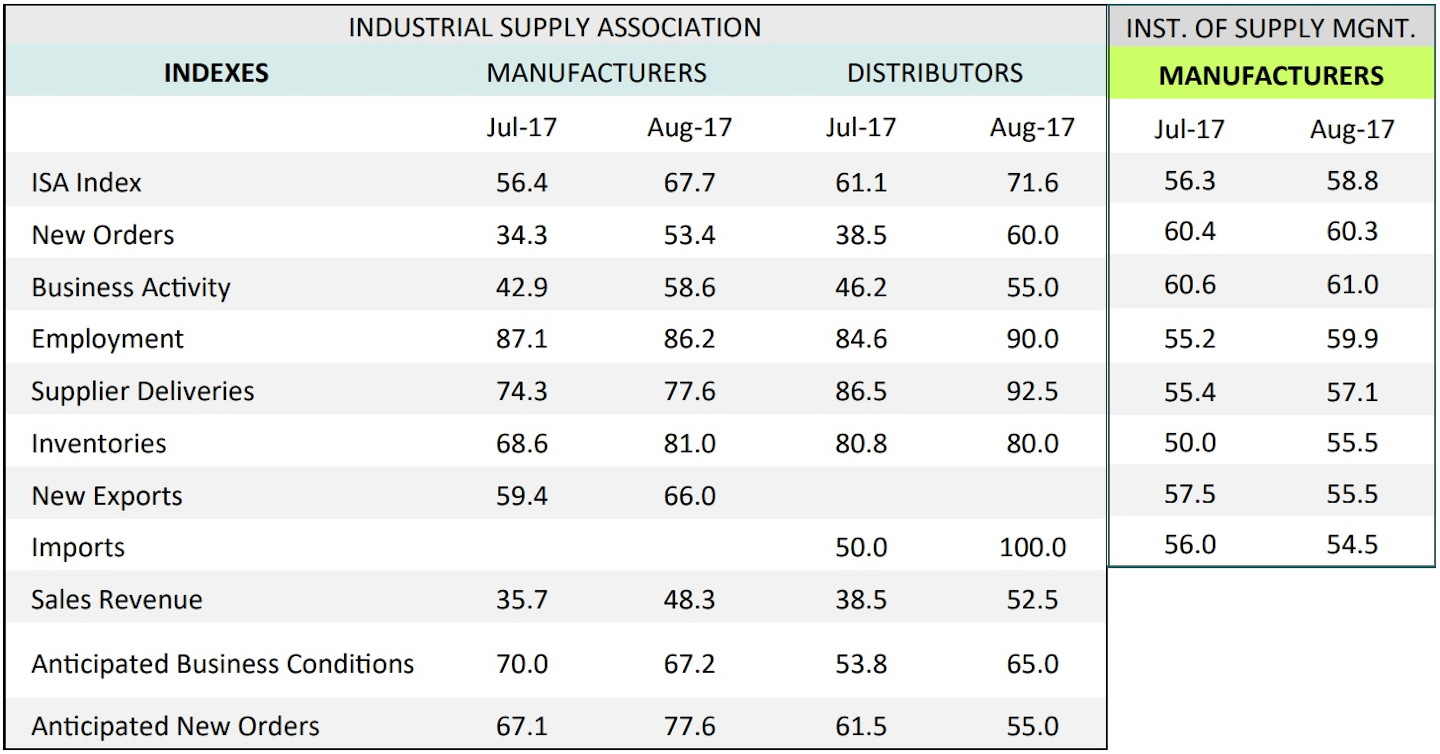 Anonymous ISA manufacturer comments in the August index included the following:
"Firing on all cylinders right now, looks to continue for a while. Customers saying they have orders for the next several months at least."
"23 day business month in August versus 20 in September will be a minus for this month."
"Nice rebound from a slow July."