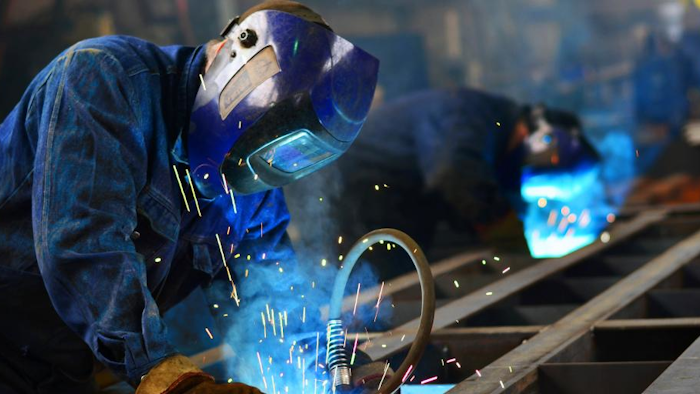 Industrial production rose 0.2 percent in July following an increase of 0.4 percent in June. In July, manufacturing output edged down 0.1 percent; the production of motor vehicles and parts fell substantially, but that decrease was mostly offset by a net gain of 0.2 percent for other manufacturing industries. Following a six-month string of increases beginning in September 2016, factory output was little changed, on net, between February and July. The indexes for mining and utilities in July rose 0.5 percent and 1.6 percent, respectively. At 105.5 percent of its 2012 average, total industrial production was 2.2 percent above its year-earlier level. Capacity utilization for the industrial sector was unchanged in July at 76.7 percent, a rate that is 3.2 percentage points below its long-run (1972–2016) average.
Market Groups
The output of consumer goods increased 0.2 percent in July. Consumer durables posted a drop of 1.9 percent as a result of sizable decreases for automotive products and for appliances, furniture, and carpeting. The indexes for consumer non-energy nondurables and for consumer energy products increased 0.7 percent and 1.3 percent, respectively. The output of business equipment fell about 1/2 percent, as a drop of nearly 3 percent for transit equipment outweighed gains elsewhere. Construction supplies recorded a decrease of about 1/2 percent, while the output of business supplies rose by a similar amount. The production of materials rose 0.3 percent, with gains in both energy materials and nondurable materials; the output of durable materials declined.
Industry Groups
Manufacturing output edged down 0.1 percent in July. The index for durables decreased 0.5 percent, but the index for nondurables increased 0.4 percent. Among durable manufacturing industries, the largest decrease, about 3 1/2 percent, was recorded by motor vehicles and parts; in addition, the indexes for primary metals and for furniture and related products each dropped more than 1 percent. Among nondurable manufacturing industries, increases of 1 percent or more were posted by chemicals and by apparel and leather. The index for other manufacturing (publishing and logging) moved down 0.4 percent.
The index for mining rose 0.5 percent in July for its fourth consecutive monthly increase. Within mining, gains in oil and gas extraction and in metal ore mining were partially offset by declines in nonmetallic mineral mining and in drilling and support activities. The decrease of 0.5 percent in drilling and support services followed 10 consecutive months of increases for that index.
Capacity utilization for manufacturing edged down 0.1 percentage point in July to 75.4 percent, a rate that is 3.0 percentage points below its long-run average. The operating rate for durables declined 0.4 percentage point to 74.2 percent, the rate for nondurables increased 0.3 percentage point to 77.7 percent, and the rate for other manufacturing (publishing and logging) was unchanged. Utilization for mining moved up 0.2 percentage point to 84.6 percent, and the rate for utilities increased 1.2 percentage points to 78.1 percent. Capacity utilization rates for both mining and utilities remained well below their long-run averages.