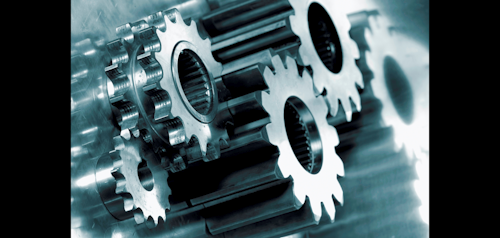 TEMPE, AZ — Economic activity in the manufacturing sector expanded in March, and the overall economy grew for the 94th consecutive month, say the nation's supply executives in the latest Manufacturing ISM Report On Business.
The report was issued Monday by Bradley J. Holcomb, CPSM, CPSD, Chair of the Institute for Supply Management (ISM) Manufacturing Business Survey Committee:
The March PMI registered 57.2 percent, a decrease of 0.5 percentage point from the February reading of 57.7 percent.
The New Orders Index registered 64.5 percent, a decrease of 0.6 percentage point from the February reading of 65.1 percent.
The Production Index registered 57.6 percent, 5.3 percentage points lower than the February reading of 62.9 percent.
The Employment Index registered 58.9 percent, an increase of 4.7 percentage points from the February reading of 54.2 percent.
Inventories of raw materials registered 49 percent, a decrease of 2.5 percentage points from the February reading of 51.5 percent.
The Prices Index registered 70.5 percent in March, an increase of 2.5 percentage points from the February reading of 68 percent, indicating higher raw materials prices for the 13th consecutive month.
"Consistent with generally positive comments from the panel, all 18 industries reported growth in new orders for the month of March," Holcomb said.
Of the 18 manufacturing industries, 17 reported growth in March in the following order: Electrical Equipment, Appliances & Components; Printing & Related Support Activities; Furniture & Related Products; Textile Mills; Machinery; Primary Metals; Miscellaneous Manufacturing; Wood Products; Nonmetallic Mineral Products; Plastics & Rubber Products; Paper Products; Transportation Equipment; Chemical Products; Computer & Electronic Products; Food, Beverage & Tobacco Products; Fabricated Metal Products; and Petroleum & Coal Products. No industry reported contraction in March compared to February.
Last 12 Months
Month
PMI
March 2017
57.2
February 2017
57.7
January 2017
56.0
December 2016
54.5
November 2016
53.5
October 2016
52.0
September 2016
51.7
August 2016
49.4
July 2016
52.3
June 2016
52.8
May 2016
51.0
April 2016
50.7
12-month average
53.2
WHAT RESPONDENTS ARE SAYING ...
"Business conditions continue to improve." (Chemical Products)
"Business outlook is positive." (Computer & Electronic Products)
"Regional business is strong. Hiring qualified team members has improved." (Fabricated Metal Products)
"We had a lot of storm orders, so it really pushed our sales up this month." (Miscellaneous Manufacturing)
"Starting to see some prices creeping up. We are raising our sales prices as well." (Food, Beverage & Tobacco Products)
"Business up 10-15 percent." (Machinery)
"Industry outlook is looking relatively flat currently, and the view for calendar year 2017 looks to be flat as well. Job market has been very good in the region, and finding talent has been challenging." (Transportation Equipment)
"Overall, material inflation is now clearly upon us." (Paper Products)
"Business is strong and looking up." (Furniture & Related Products)
"Opportunities for new business seem more abundant now. Orders and RFQs increasing." (Nonmetallic Mineral Products)