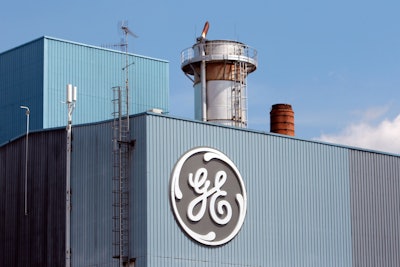 NEW YORK (AP) — General Electric's net income rose 13 percent in the second quarter on strong performance from its aviation and oil and gas divisions.

The company said orders, especially those in developing countries, were strong and that the global economic environment continues to be positive.

GE also said that its previously announced plan to spin off its credit card business with an initial public offering is targeted for late July. GE said it plans to sell 15 percent of the company, to be called Synchrony Financial, and raise $3.1 billion in the process. That values all of Synchrony at $20.7 billion.

GE, based in Fairfield, Connecticut, is working to become a more focused industrial conglomerate by shedding divisions such as NBC Universal, real estate and some banking operations.

Second-quarter profit increased to $3.55 billion, or 35 cents per share, from $3.13 billion, or 30 cents per share, in the same quarter a year ago.

Earnings, adjusted for non-recurring costs and to account for discontinued operations, were 39 cents per share, matching the average per-share estimate of analysts surveyed by Zacks Investment Research.

Revenue climbed 3.2 percent to $36.23 billion from $35.12 billion in the same quarter a year ago. Analysts expected $36.26 billion, according to Zacks.

But revenue from the company's industrial segment — which excludes revenue from the finance division that the company is trying to shrink — rose 7 percent in the quarter compared with last year.

Profit from industrial divisions, those that manufacture locomotives, aircraft engines, gas turbines, medical equipment and oil and gas drilling equipment, rose 9 percent for the quarter. Oil and gas profit rose 25 percent and aviation profit rose 12 percent, though transportation fell 14 percent.

Christian Mayes, an analyst at Edward Jones, said the strong performance of the industrial divisions is what investors were hoping to see. "They are moving in the right direction," he said.

GE said that its $17 billion offer for the energy operations of France's Alstom, which was approved by Alstom's board and the French government in June, remains on track to close next year

GE shares rose 17 cents in trading an hour before the market opened Friday. GE shares have dropped $1.42, or 5.1 percent, to $26.61 since the beginning of the year, while the Standard & Poor's 500 index has risen 5.9 percent. However, the stock has risen $2.98, or 13 percent, in the last 12 months.