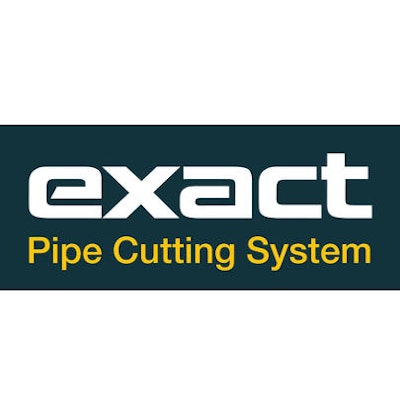 CUYAHOGA FALLS, Ohio — Exact Pipe Tools, Inc. has established a warranty repair and distribution center in Canada to serve its growing number of Canadian distributors. Exact Pipe Tools is a U.S. wholly owned subsidiary of Finland-based, Exact Tools Oy, and recently established its North American presence.
"We are pleased to announce the appointment of Quality Tool Repair Ltd., of Saskatoon, Saskatchewan as our master warranty repair center for Exact's PipeCut saws in Canada," said Mike Stone, CEO, Exact Pipe Tools, Inc. "Quality Tool Repair Ltd. has been in the tool repair business since 2001 and they have a fine reputation. Their team takes pride in the warranty work that they do for many different power and air tool manufacturers."
Colin Olfert, branch manager at Quality Tool Repair, will be dedicated to serving the Exact Pipe Tools' warranty repair needs.
"We are also pleased to announce our new distribution center in Canada," Stone added. "The new distribution center is located in Simcoe, Ontario, and is ideally situated to serve the Canadian market. Exact PipeCut saw orders are now delivered to our southern Ontario distributors the next day and the shipment time to other locations in Canada have been reduced by half."
For more information on distribution opportunities in Canada, as well as the Exact Pipe Tools product line, call toll free U.S. and Canada: 844.392.2800 or 330.922.8150, or visit www.exacttools.com.