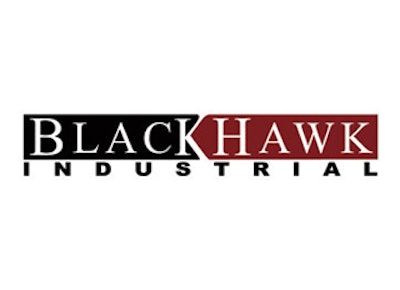 BROKEN ARROW, OK — BlackHawk Industrial, a market-leading distributor of metalworking and industrial supplies, recently announced the opening of a new branch location in Portland, Oregon.
With the opening of a greenfield location in Portland, BlackHawk deepens their ability to service local customers in the Oregon marketplace. The additional inventory stocking location, along with added field-sales and CSR talent at this location, further strengthens their presence in Oregon and Northern California.
Bill Scheller, CEO of BlackHawk Industrial, said: "We are excited to plant the BlackHawk flag in Portland. We are being true to our tagline as we continue to focus on being "small enough to care" — with a new location, with local talent, and local inventory serving local customers. Our Pacific Northwest Team will be led by Rod Burge and is comprised of our branches in Portland, Seattle, and Salt Lake City."
Mr. Scheller also added: "BlackHawk Industrial has been very successful in our selective recruitment of strong technical sales and customer service talent in the Pacific Northwest. Over the past few months, we have added four additional sales account managers to the BlackHawk family from other distributors in the Pacific Northwest marketplace. We truly value finding individuals who want to align with a strong distributor whose culture sincerely values their contribution to the business."
BlackHawk Industrial — No. 29 on Industrial Distribution's 2014 Big 50 list — is a market-leading industrial distributor with headquarters in Broken Arrow, Oklahoma. BlackHawk is focused in metalworking such as carbide cutting tools, abrasives, saw blades, fabrication, and machining equipment. The company also provides a full-line MRO product offering. BlackHawk has a deep ability to provide custom industrial vending solutions as well as creative supply chain solutions.