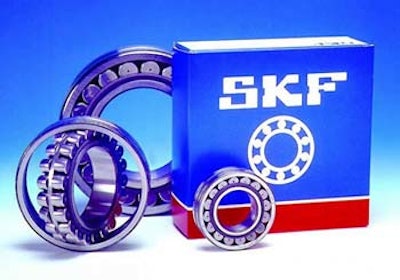 GOTHENBURG, Sweden — Swedish ball bearing manufacturing SKF has announced the opening of its latest SKF Solution Factory. Located in Birmingham, Alabama, the facility is designed to provide customers with a single point of access to SKF's range of industrial and application knowledge. It is the third SKF Solution Factory to open in the United States and the sixth in North America.
"With every SKF Solution Factory that we open, we bring SKF knowledge closer to our customers," said Vartan Vartanian, President, SKF Industrial Market, Regional Sales and Service. "We have many customers in this part of the United States, from a wide range of industries, so it makes a lot of sense for the next step in our global expansion to take place here in Birmingham."
The new facility offers an extensive range of SKF services and solutions, including application and reliability engineering, customized machined sealing solutions, mechanical services, asset diagnostic services and a full spectrum of training courses.
This is the second SKF Solution Factory to open during 2014, taking the Group's total to 29 across the world.
SKF also announced plans to relocate its St. Louis facility to nearby nearby NorthPark, while retaining 388 jobs and creating an additional 73 jobs over the next six years.
The Missouri Department of Economic Development says that SKF could qualify for up to $1.8 million in state tax incentives. The company also could receive tax breaks from St. Louis County.
Construction of the 311,000-square-foot-building is to begin this fall and could be completed by December 2015.
Gov. Jay Nixon says SKF could have moved elsewhere. He says its continued presence in the St. Louis area is a "vote of confidence" for the region's workforce.