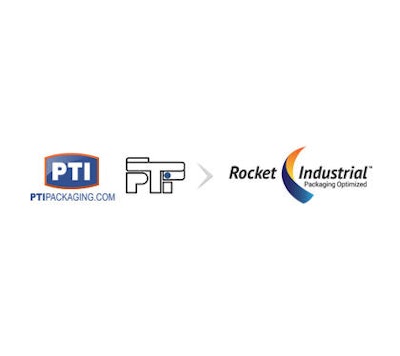 WAUSAU, WI — Packaging Tape, Inc., a 58-year old packaging and industrial supply company became Rocket Industrial effective Monday, June 1.
"We have gone through a number of advancements to our infrastructure, leadership team, and supply chain to serve our clients even better; this new name is a great reflection of the company we are today," said Ryan Gallagher, President. "We have extraordinary expertise in packaging, and provide clients with speed, technology, and innovation — all represented in our new name."
Rocket Industrial (Packaging Tape, Inc.) specializes in helping manufactures throughout the United States optimize packaging and automation processes by providing expertise across hundreds of best-in-class packaging & industrial brands, stocking thousands of products in warehouses throughout the U.S.
The company, headquartered in Wausau, WI, was founded by Ray and Marie Goldbach, whom also founded Marathon Cheese Corporation. In total, Marathon Cheese, Rocket Industrial, and CleanFreak.com — a subsidiary of Rocket that specializes in selling professional cleaning supplies — employ hundreds of people across the country. The companies remain privately owned by Mrs. Goldbach.