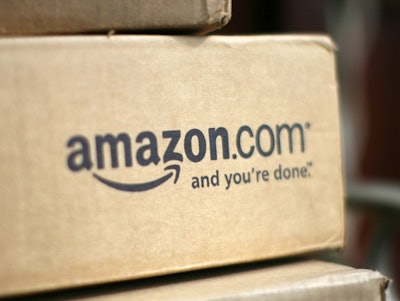 Amazon on Tuesday announced the launch of Selling on Amazon and Fulfillment by Amazon offerings in Mexico for businesses of all sizes to list and sell their products at Amazon.com.mx.
The e-tailer said in a release that at launch, Amazon.com.mx has the largest selection of items in Mexico, with millions of unique items available to customers for local delivery. Mexican customers searching for local or imported items will be able to browse and purchase products available from Mexican businesses and online sellers.
"When sellers list on Amazon, they have the opportunity to reach more customers, build their business and make money. Amazon is a powerful sales channel for businesses of all sizes in Mexico, enabling them to efficiently launch or grow their sales online," said Germán Pérez-Duarte, Director of Mexico Seller Services. "Bringing business, retailers and resellers to the Amazon.com.mx platform ultimately provides customers with the best shopping experience through greater access to a vast selection of unique items."
Along with no geographical limitations or cost to drive customer traffic to branded websites, the company says Mexican sellers on Amazon can:
Add new products to the Amazon catalog, with no product listing fees
Have Amazon handle customer service, shipping, and fulfillment with the Fulfillment by Amazon service
Control product selection and pricing
Become eligible for top placement on product detail pages
Manage the business and inventory from a single Amazon seller account
Customize shipping rates
Utilize the secure payments infrastructure that protects sellers and allows customers to shop with confidence
On the fulfillment side, Mexican sellers can utilize Amazon storage and shipping expertise to aid with cost-effectiveness and efficiency to get their products to customers. Amazon said a 2014 survey of U.S. sellers on Amazon showed that 71 percent of business using Fulfillment by Amazon service reported their unit sales on Amazon increased at least 20 percent after joining.
"Our goal is to make selling on Amazon.com.mx as simple as possible, whether you're a local business new to ecommerce or an established business looking to grow sales in a new online channel," added Pérez-Duarte. "With Fulfillment by Amazon, we do the heavy operational lifting so sellers can grow their business by focusing on core functions like sourcing new products or operating their brick and mortar stores."