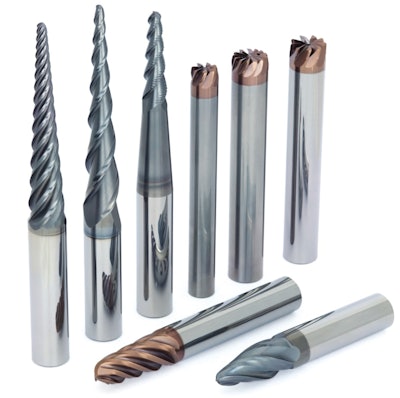 June U.S. cutting tool consumption totaled $188.7 million, according to the U.S. Cutting Tool Institute (USCTI) and AMT – The Association For Manufacturing Technology. This total, as reported by companies participating in the Cutting Tool Market Report (CTMR) collaboration, was up 9 percent from May's total and down 1 percent from June 2014.
These numbers and all data in this report are based on the totals actually reported by the companies participating in the CTMR program. The totals here represent the majority of the U.S. market for cutting tools.
"The momentum has definitely slowed in the second quarter of the year and has brought us to a relatively flat position compared to 2014 as we hit the halfway mark. Many economic indicators look solid as the auto industry and aerospace production have a positive outlook so we remain cautiously optimistic that we will see tepid growth through the remainder of the year," said Tom Haag, President of USCTI. "The industry was certainly not forecasted to be this weak, but the oil & gas market as well as international economies have adversely affected our markets both in Europe and Asia."
The Cutting Tool Market Report is jointly compiled by AMT and USCTI, two trade associations representing the development, production and distribution of cutting tool technology and products. It provides a monthly statement on U.S. manufacturers' consumption of the primary consumable in the manufacturing process – the cutting tool. Analysis of cutting tool consumption is a leading indicator of both upturns and downturns in U.S. manufacturing activity, as it is a true measure of actual production levels.
Historical data for the Cutting Tool Market Report is available dating back to January 2012. This collaboration of AMT and USCTI is the first step in the two associations working together to promote and support U.S.-based manufacturers of cutting tool technology.