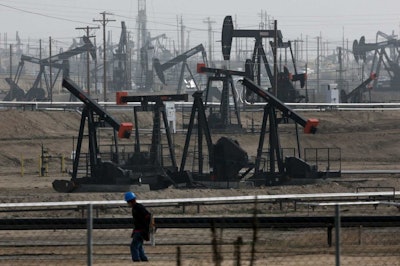 NEW YORK (AP) — Oil prices surged again Friday, a day after recording their biggest gain in more than six years.
U.S. crude rose 6.3 percent to finish at $45.22 per barrel after climbing 10.3 percent on Thursday. That was the biggest one-day gain for U.S. oil since March 2009.
The price of U.S. crude is still down 15 percent in 2015.
Brent crude, a benchmark for international oils imported by U.S. refineries, rose 5.2 percent to $50.05 a barrel. Brent also rose 10.3 percent Thursday.
U.S. oil had fallen to a 6 ½ year low on Monday because of a global supply glut and worries about the health of China's economy.
The gains ease some concerns about the economic impact of falling oil prices on oil-producing regions and the economy at large.