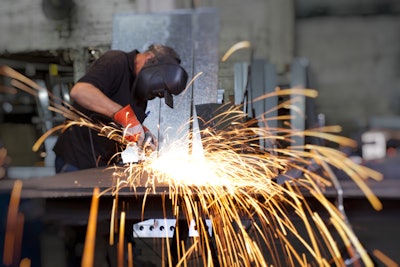 A D.C. think tank argues that the nation's manufacturing center needs help from lawmakers, contrary to recent federal research.
The Information Technology and Innovation Foundation slammed a recent Congressional Research Service report as overly rosy and suggested that "U.S. manufacturing is in trouble and needs help more than ever."
The ITIF — a non-partisan group with bipartisan honorary co-chairs — said that the sector remains only barely recovered from the Great Recession and that CRS' research contained significant flaws.
Read more: Manufacturing's trifecta: Optimism, growth and investment.
The group said that the CRS estimate of a 12 percent manufacturing employment decline between 2003 and 2013 used unofficial data and a poorly selected timeframe.
Statistics from the Bureau of Economic Analysis, by contrast, showed a decline of more than 30 percent between 2000 and 2013, ITIF said.
In addition, ITIF analysts said that U.S. manufacturing output is likely down and that a series of positive indicators cited by CRS — research and development, foreign direct investment and domestic manufacturing inputs — were misrepresented or overstated.
The think tank recommended that Congress take steps to reduce corporate tax rates, increase investment incentives, improve enforcement of trade rules and bolster innovation and workforce development.
"We need to take an honest look in the mirror," said ITIF President Robert Atkinson. "Right now, the state of U.S. manufacturing is not a pretty picture."