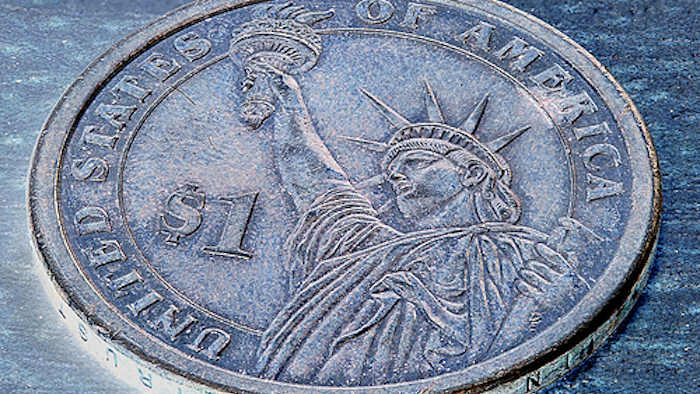 At the beginning of this year, numerous manufacturing and distribution executives predicted that business would be flat or slightly up in the first half of this year and then would pick up more in the second half.
That hasn't happened – or at least the signs of increased business haven't shown up yet.
For example, Timken this week reported a 16 percent decrease in sales for its second quarter compared to last year, and the company says there will be a more modest market recovery than previously anticipated.
WESCO, one of the largest MRO/industrial distributors in the country, now expects only a modest organic sales increase for the second half, while MSC Industrial Direct says that after talking with its customers, they see no catalyst for increased demand. Customers, executives say, are reporting sluggishness in their own businesses and are tightly controlling their metalworking and MRO spending.
The nation's overall GDP grew only 1.8 percent in the first quarter – anemic growth any way you look at it. And some experts say that the GDP will grow by only two percent in 2014.
And even manufacturing seems to have grown stagnant. True, the ISM Index has shown that manufacturing is expanding, but many manufacturers and distributors aren't as sure that will continue (ISM will release its report for July on Thursday).
On the other hand, the Manufacturers Alliance for Productivity and Innovation (MAPI) notes that durable goods orders increased a strong 4.2 percent in June. There are signs that the "business sector has not given up on the prospects for stronger economic growth," according to their chief economist Daniel J. Meckstroth.
The Bureau of Labor Statistics' latest report for June showed that manufacturing actually lost 6,000 jobs. The report also showed losses of 8,000 in May, 9,000 in April, and 4,000 in March. Those job losses wiped out the 23,000 jobs added to the manufacturing sector in February.
In fact, www.marketwatch.com reported that the manufacturing sector (which many have credited for the economic turnaround) for the past 12 months added just 29,000 new workers – 1.3 percent,  or 2.3 million of the total non-farm jobs during that time.
There are some 12 million manufacturing jobs on record in the United States. And since January of 2010, the United States has added 520,000 manufacturing jobs, according to the Bureau of Labor Statistics.
But there is good news as well. According to the 2013 McGladrey/NAW Institute Distribution Monitor, distribution executives have positive outlooks for the near future, with 87 percent reporting that they are optimistic about their own businesses' growth prospects in the coming year, and 75 percent reporting optimism for the wholesale distribution industry in general. Sixty‐three percent of executives also said they expect to add jobs in the next 12 months, with an average expected increase of 4.4 percent.
The survey was sponsored by McGladrey, LLP, a leading provider of assurance, tax and consulting services focused on the middle market, and the NAW Institute for Distribution Excellence, the long‐range research arm of the National Association of Wholesaler‐Distributors (NAW).
Still, uncertainty about government regulation and its impact on business growth has become a top concern of executives in the wholesale distribution industry.
A slew of economic reports  are out this week and may give better indications as to what the industry can expect  for the second half, but for now the word used by most companies to describe their business is, indeed,  "sluggish."