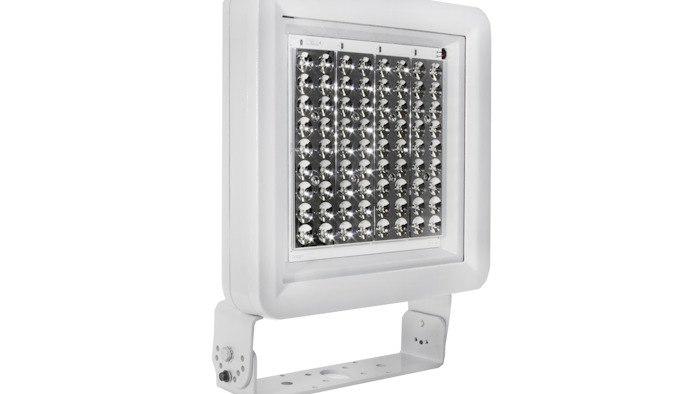 Farmingdale, NJ – Dialight announced the listing of their DuroSite and SafeSite LED Flood Light family on the DesignLights Consortium's Solid State Lighting Fixtures Qualified Products List. Posting on the DLC list identifies the fixture as eligible for valuable utility rebate programs at the discretion of participating DLC utility partners and validates the High Bay's exceptional energy efficiency and lighting efficacy. DLC sets efficiency specifications for commercial LED lighting in categories not included in the U.S. Department of Energy's Energy Star program, with only thoroughly tested products making their list of qualified products. By making this list, facilities that install Dialight's LED Flood Light not only receive fixtures with 10-year full performance warranties and high efficiency but may also qualify for many state and utility energy efficient rebate programs — meaning a short payback period and substantial total cost of ownership savings, says the company. The DuroSite and SafeSite LED Flood Lights come in a range of variants and offer a number of options for specific needs of customers. Options include:
120-277V
Cool white or Neutral white
Certifications: UL1598/A; Class I, Div 2 for hazardous locations; Class II, Div 1 for hazardous locations; Class II, Div 2 for hazardous locations; Class III for hazardous locations
For more information, please visit www.dialight.com.