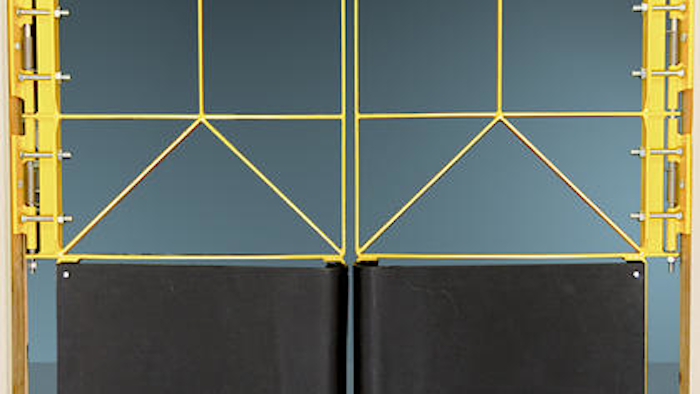 Houston, TX - FabEnCo, Inc. has developed a new Pallet Safety Gate that will be added to the company's full line of safety gate products.
According to FabEnCo's Sales Manager Scott Friedman, "In the past, most of our customers achieved fall protection at unprotected mezzanine openings by using two of our standard industrial safety gates in a saloon-door configuration. While that got the basic job done, customers can now order specialized "clamp-on" or "bolt-on" self-closing Pallet Safety Gates that come equipped with impact-resistant bumpers to protect materials being transported by a forklift from damage. Initially, FabEnCo will offer six models, galvanized or powder coated, that cover unprotected openings from 44 to 79 inches."
For more information, please visit www.safetygate.com/palletgatepr.