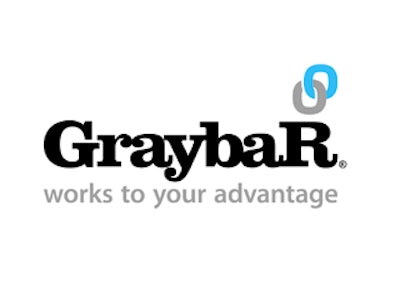 St. Louis, MO – Graybar, a leading distributor of electrical, communications and data networking products and provider of related supply chain management and logistics services, is proud to announce that its newly constructed Tucson facility is LEED® Gold certified. The LEED rating system, developed by the U.S. Green Building Council (USGBC), is the foremost program for buildings, homes and communities that was designed, constructed, maintained and operated for improved environmental and human health performance.

"We are incredibly proud of this achievement," said Larry Giglio, Graybar senior vice president, operations. "Our Tucson facility is not only a great opportunity to demonstrate Graybar's commitment to preserving the environment, but it is also a way for us to showcase intelligent energy solutions we can offer our customers. We worked with a great team of contractors and LEED professionals to receive this prestigious certification."
Graybar achieved LEED's second-highest certification for implementing practical and measurable strategies and solutions aimed at achieving high performance in: sustainable site development, water savings, energy efficiency, materials selection and indoor environmental quality. The 55,000 square-foot facility features many of the green technologies Graybar distributes to its customers, including solar panels, energy-efficient lighting and electric vehicle charging stations. The facility also has plumbing fixtures that reduce water consumption, sustainable and recycled building materials and furniture, as well as a building-wide recycling program. For a detailed list of these features, visit graybar.com/tucson.