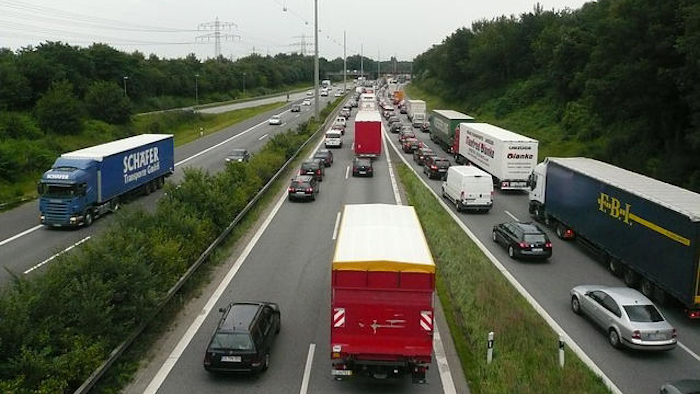 Plummeting crude oil prices worldwide have provided a financial boost to both consumers and small businesses in the U.S., who are paying considerably less to fill their cars with gasoline than at this time last year.
For larger companies looking to save on transportation costs, however, the picture is considerably more muddled.
Prices of crude on the Brent and West Texas Intermediate indexes are currently trading at half their value from last summer, the result of a supply that's outpaced global demand. As a result, gas prices averaged just over $2 per gallon, well more than the $3.28 per gallon average at the end of January 2014.
That's helped spur consumer confidence to its highest level since before the Great Recession, and allowed small business owners who rely on cars, trucks and SUVs to invest in their operations instead of at the pump.

Crude prices have had a considerably smaller impact, however, on the fuel prices used by larger companies to ship goods regionally, nationally and internationally.
Prices of diesel fuel have also declined of late, but at only one-third the rate of the drop in gas prices — meaning the semi-trucks shipping large freight loads throughout the country haven't seen nearly the savings as smaller vehicles. Analysts added an expected increase in diesel demand due to higher vehicle sales and a recovering U.S. economy could further negate the effect of falling crude prices.
Jet fuel prices were also down as of November — aiding air freight shipping — but they fell at a rate of 10 percent compared to the same month in 2013.
Analysts said the relatively smaller fuel decreases, when combined with other potential factors such as health care costs or regulatory changes, mean businesses aren't likely to see the break on transportation costs that consumers have.
Still, projections show oil prices remaining low this year amid a modest bump in domestic production — despite a decline in the number of oil rigs in operation. That's been exemplified by strong traffic numbers last year at the Port of Corpus Christi, which handles much of the crude extracted from the Eagle Ford Formation in southern Texas.
Although the oil supply has outpaced demand globally, demand for U.S. production has been bolstered by the price drop.
"Their shipping lanes are going to get busier," Texas A&M University-Kingsville's Harmeet Singh said of Corpus Christi traffic. "Because South American countries and other nations are sending their crude here for refining … that's going to continue."