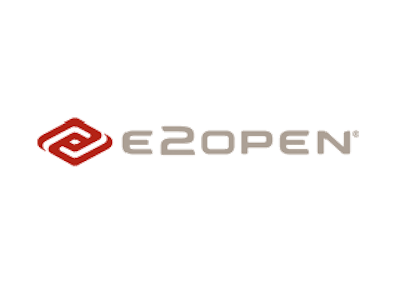 Industry-First Application of Social Technologies to Supply Chain Extends Collaborative Execution to Issue Collaboration, Demand Sensing and Supply Risk Monitoring
Foster City, CA – E2open, a leading provider of cloud-based solutions for collaborative execution across global trading networks, today announced an initiative to integrate social technologies into its E2open Business Network. This will allow participants to improve productivity and increase opportunities for higher revenue attainment and lower operating costs derived from improved supply chain responsiveness.
According to research published by the McKinsey Global Institute (MGI) in July 2012: "Improved communication and collaboration through social technologies could raise the productivity of interaction workers by 20 to 25 percent...These technologies, which create value by improving productivity across the value chain, could potentially contribute $900 billion to $1.3 trillion in annual value."
"E2open is in a unique position to be the first vendor to leverage the power of social technologies to increase business value in a supply chain context," said Mark Woodward, President and CEO, E2open. "By leveraging the existing data and security models in our E2open Business Network and combining them with social technologies, we can enable our customers and their trading partners to resolve supply chain issues, as well as identify potential demand forecast inaccuracies and supply risks, more quickly and efficiently."
After extensive research with its customers and their trading partners, E2open has identified three collaborative execution areas the company will focus on to enable increased business value through social technologies:
Issue Collaboration: The most common communication among trading networks is collaboration to resolve supply chain issues. Currently, this communication is typically done in email, instant messaging, phone/conference calls, war rooms, and face-to-face meetings. E2open's customers outlined the business requirements for a supply chain social collaboration framework that combines the security model and supply/demand exception capabilities currently available in the E2open Business Network with a new, more social and interactive user experience like that of Facebook, Twitter, or Weibo. Productivity improvements will include reduced time spent tracking and resolving issues, with faster consensus and issue resolution.
Demand Sensing: One of the biggest challenges across trading networks is inaccurate demand management due to the volatile nature of forecast planning and limited real time visibility. Many E2open customers, particularly those servicing consumers directly, have identified social media as a source for early indicators of actual consumer demand. Comparing the number and sentiment of social mentions for a particular product, or variant of a product, and their trending to current demand forecasts can provide an early signal that actual demand will be different than the plan forecast. Social demand intelligence can become a new "feed" of non-transactional issues on which participants in the trading network can collaborate, resulting in faster response to actual demand changes and increased revenue.
Supply Risk Monitoring: A critical risk across trading networks is the occurrence of an unplanned event that has a negative impact on the supply of products and/or their logistics movements. There may be a problem with a particular supplier, or a problem that affects all suppliers and logistics lanes in a specific geography. Traditionally, monitoring the risk of such events occurring is rarely done in a systematic manner because of high costs. Many E2open customers have identified the combination of social media monitoring with cloud-based, big-data, predictive analytics as a potential way to change the economics of supply risk monitoring and create an affordable standard operating practice as part of collaborative execution.
"The results of our research with visionary supply chain executives over the past year have clearly identified the opportunities for 'social'in supply chain, and how E2open can extend its E2open Business Network to deliver new social-based supply chain capabilities," said Lorenzo Martinelli, SVP Corporate Strategy at E2open. "Over the next year, we will continue to work with our early adopter customers to prove out our social supply chain solutions—and their adoption patterns across trading networks—to validate the business value they can deliver to our customers and their trading partners."
E2open's social supply chain capabilities for issue collaboration, demand sensing and supply risk monitoring are currently planned to be available in limited pilot by summer 2013. To learn more about the E2open Social Supply Chain initiative, visit www.e2open.com/social-supply-chain.
About E2open
E2open (NASDAQ: EOPN) is a leading provider of cloud-based, on-demand software solutions enabling enterprises to procure, manufacture, sell, and distribute products more efficiently through collaborative execution across global trading networks. Enterprises use E2open solutions to gain visibility into and control over their trading networks through the real-time information, integrated business processes, and advanced analytics that E2open provides. E2open customers include Celestica, Cisco, Dell, HGST, IBM, L'Oréal, LSI, Motorola, Seagate, and Vodafone. E2open is headquartered in Foster City, California with operations worldwide. For more information, visit www.e2open.com.