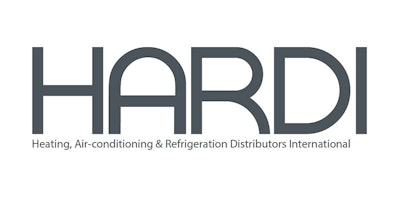 COLUMBUS, OH — Heating, Air-conditioning & Refrigeration Distributors International (HARDI) has released its monthly TRENDS report, showing average sales for HARDI distributor members increased by 7.3 percent in September .
The average annualized growth for the 12 months through September 2016 was 8.1 percent. The annual growth rate has generally remained within the range of 6 percent to 7 percent during the past two years. This is the first breach of 8 percent since 2011.
"September had similar year-to-year operating conditions throughout most of the country," said HARDI Market Research & Benchmarking Analyst Brian Loftus. "The month is memorable for the annual sales growth rate reaching 8 percent territory. This is the best annual growth rate since the calculation was inflated by easy comparisons from the last remnants of the Great Recession."
"U.S. Real GDP and U.S. Industrial Production are on the back side of the business cycle," said HARDI Senior Economist Connor Lokar. "However, leading indicators are pointing toward a stronger macroeconomy in the U.S. and abroad in 2017.
The U.S. consumer is in good shape thanks to a strong labor market, low interest rates, low inflation, and rising home values."
The Days Sales Outstanding (DSO), a measure of how quickly customers pay their bills, increased by one day to 43.3. "The current DSO level is comparable to last year at this time," said Loftus. "Some slowing of DSO is consistent with the normal seasonality."