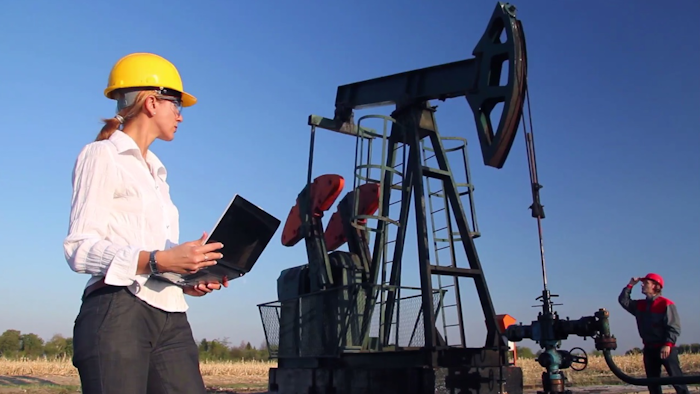 The active U.S. oil and gas combined rig count increased by five last week while the price of oil dipped but remains above $50 per barrel.
The combined rig count — provided by oilfield services provider Baker Hughes — rose by five last week after dipping by one the week before. Friday's total of 940 is up by 80.1 percent year-over-year and up by 132.7 percent since bottoming out at 404 in May of 2016.
Oil rigs comprised 79.8 percent of Friday's total.
Last week's U.S. oil rig count rose by six to 750. Its count is up 76.5 percent year-over-year and up 137.3 percent since bottoming out at 316 on May 27, 2016.
The U.S. lost one gas rig last week, moving its current mark to 189. The active gas rig count is up 96.9 percent year-over-year and up by 133.3 percent since bottoming out at 81 on Aug. 5 and Aug. 26, 2016.
The U.S. miscellaneous rig count remained at zero.
Of last week's combined rig count, Utah gained four and Louisiana added two, while New Mexico and North Dakota each added one. Oklahoma lost three and Texas lost two.
Canada/North America
Canada's combined rig count fell by seven this past week, losing nine oil rigs and gaining two gas rigs. The country's total rig count decreased to 213, which is up 31.5 percent year-over-year, with its 113 oil rigs up by 29 and its 100 gas rigs up by 22.
Friday's North American combined rig count of 1,153 was down by two from a week earlier. It is up by 469 year-over-year, or 68.6 percent.
Oil Price Update
WTI crude oil opened last Monday (Sept. 25) at $50.65 and closed that day at $52.22 — its first time above $52 since April 18 of this year. It closed Wednesday at $52.14 before sliding to $51.56 on Thursday and closed the week Friday at $51.67. Oil opened Monday at $51.52 and fell sharply in the morning hours. It was at $50.31 as of 9:40 a.m. CT.