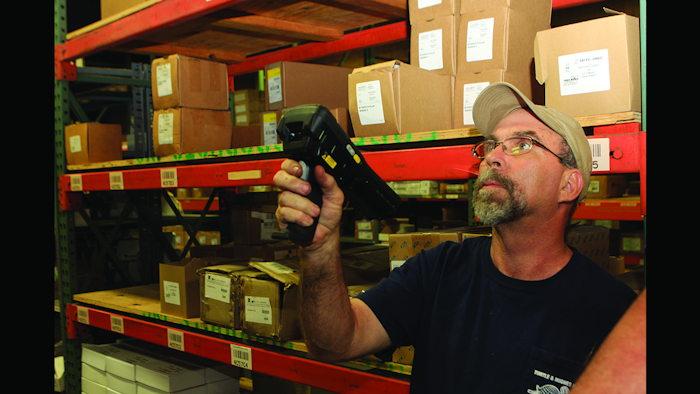 The U.S. Bureau of Labor Statistics released its May employment report on Friday, showing that the national unemployment rate sank to its lowest level in 14 years despite a disapointing number of jobs added in the month.
The report said the U.S. added 138,000 jobs last month, compared to 211,000 jobs added in April, while the unemployment rate improved by one-tenth of a point to 4.3 percent — its best mark since May 2003.
Manufacturing didn't help the cause, however, losing 1,000 jobs in May — snapping five straight months of jobs gains. Even so, May's non-seasonally adjusted manufacturing unemployment rate fell 0.7 percentage points during the month to 3.2 percent, compared to 4.7 percent a year earlier. The wholesale and retail trade unemployment rate likewise fell from 4.8 percent in April to 3.1 percent in May.
Durable goods manufacturing added 2,000 jobs, while nondurable goods lost 3,000.
The biggest manufacturing jobs gains were in machinery (+3,700), fabricated metal products (+3,500), primary metals (+2,900) and transportation equipment (+2,400). The biggest losses were in plastics and rubber products (-3,800), nonmetallic mineral products (-3,200) and wood products (-2,400).
The report came one day after the Institute for Supply Management's May Purchasing Managers Index (PMI) bumped up one-tenth of a point from April to 54.9, pointing to continued expansion for American manufacturing.
Construction added 11,000 jobs in May, with 7,200 of them in heavy and civl engineering, and 5,500 in building construction. Nonresidential specialty trade contractors lost 6,300.
Mining added 6,600 jobs in May, with 7,900 jobs added in support activities.
Wholesale trade lost 2,100 jobs in May, with durable and nondurable goods showing minimal change, while electronic markets lost 2,300.
Retail trade lost 6,100 jobs, with food and beverage stores losing 5,300. Building material and garden supply stores added 1,600.
Transportation and warehousing added 3,600 jobs, with warehousing and storage showing minimum change.