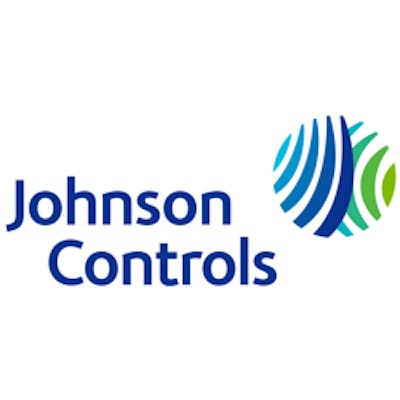 MILWAUKEE — For the fiscal 2014 fourth quarter, Johnson Controls (NYSE: JCI), a global multi-industrial company, reported net income from continuing operations of $311 million, or $0.46 per share, on $11.0 billion in revenues. That figure is a 3 percent increase from Q4 2013.
"We ended fiscal 2014 with solid contributions from all of our primary businesses, continuing the strong performance we have seen throughout the year," said Alex Molinaroli, Johnson Controls chairman and chief executive officer. "While the macro-economic environment continues to be challenging in some key markets, each of our businesses generated top line growth in the fourth quarter. Importantly, Building Efficiency orders were higher for the first time in a year. During the quarter, we announced a number of organizational and management changes that we believe will drive further improvements in shareholder value in 2015 and beyond."
In the fourth quarter, the company announced it was reorganizing its Building Efficiency business, with the North America branch business to operate separately from the global products business to better align with the company's long-term strategies and accelerate profitable global growth. Bill Jackson, who led the successful effort to return the Automotive Interiors business to profitability in 2014, was named president of Building Efficiency.
R. Bruce McDonald was named vice chairman, a new role designed to drive operational and financial performance within the businesses while also directing specific enterprise functions and strategic initiatives. Brian J. Stief was appointed executive vice president and chief financial officer. These appointments increase executive management bandwidth and are expected to help the company deliver on its short- and long-term commitments.
Johnson Controls also announced its intention to divest the Global Workplace Solutions (GWS) business, reflecting the company's previously stated intention to invest in businesses that are core to its long-term growth strategy and multi-industrial portfolio. Business segments, excluding restructuring and non-recurring items (non-GAAP)
Building Efficiency sales in the fiscal 2014 fourth quarter were $3.9 billion, 1 percent higher than the same quarter last year, with growth in Asia and the revenue associated with the Air Distribution Technologies (ADT) acquisition partially offset by lower revenues in North America. GWS sales were slightly lower.
Orders in the quarter, including the incremental contribution of the ADT acquisition and excluding foreign exchange, were 11 percent higher year-over-year.
Building Efficiency segment income was $393 million, up 11 percent from $355 million in the fiscal 2013 fourth quarter.
Automotive Experience sales in the quarter grew 3 percent to $5.3 billion versus $5.1 billion last year on industry production growth of 8 percent in North America and a 1 percent decline in Europe.
Automotive Experience segment income was $261 million, 27 percent higher than the same quarter last year.
Power Solutions sales in the fourth quarter of 2014 increased 5 percent to $1.8 billion versus $1.7 billion in the same period last year. Unit shipments rose 4 percent, with increases in the global original equipment (OE) and replacement markets.
Power Solutions segment income was level with the fourth quarter of fiscal 2013, at $329 million.
Johnson Controls fiscal 2014 revenues were $42.8 billion, an increase of 3 percent from $41.4 billion in 2013.