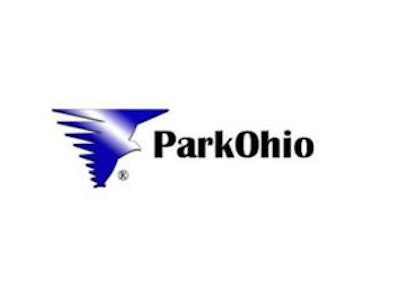 CLEVELAND, OHIO — ParkOhio (NASDAQ: PKOH) announced Monday that it has signed a definitive agreement with Milan, Italy based Star Capital SGR S.p.A. and other minority shareholders to acquire Saet S.p.A headquartered in Turin, Italy for approximately $22.9 million in cash. The transaction is expected to close by Dec. 22, subject to certain closing conditions.
Edward F. Crawford, Chairman and Chief Executive Officer, stated: "ParkOhio continues to expand its interest in manufacturing of induction heating equipment and parts and service centers. Saet is a strategic acquisition with great technology and a strong brand name in induction heating. Saet'€™s locations complement our Ajax Tocco locations with tremendous synergies. We believe that we are building a business that will be the clear leader in induction heating capabilities worldwide."
Saet is a leader in the design, manufacturing and testing of induction heating equipment and heat treat solutions. Saet operates through its locations in Italy, China, India, and Tennessee. With over 4,000 machines installed all over the world, Saet machines are used for hardening, tempering, and annealing for various industrial applications in the agricultural, automotive and renewable energy markets. This acquisition strengthens ATM's position as a global leader of induction products and will add key technologies to an already diverse portfolio of induction machine capabilities. ATM'€™s worldwide network of customer service centers and leading induction technologies are expected to increase the sales of Saet's equipment and aftermarket products.
ParkOhio is a provider of supply management services and a manufacturer of highly-engineered products. Headquartered in Cleveland, Ohio, the company operates 44 manufacturing sites and 55 supply chain logistics facilities. ATM designs and manufactures world class induction heating and melting equipment for various industries and applications throughout the world. In addition, ATM provides a wide range of services including laboratory process development, preventative maintenance, equipment repair and parts, coil repair facilities, and installation services through its locations in North America, South America, Europe, and Asia.